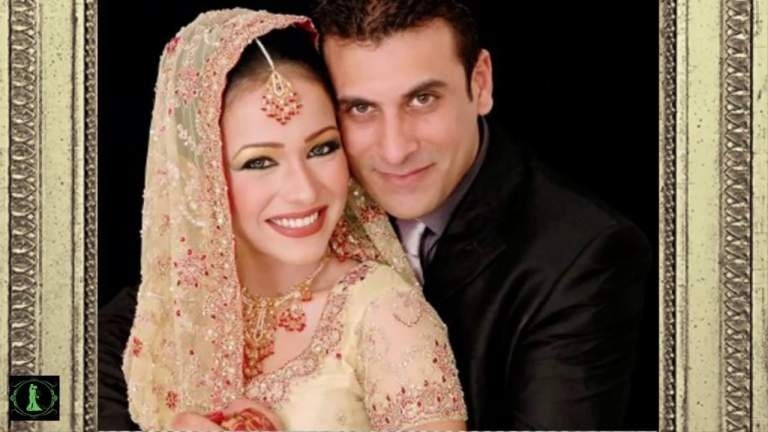 Humaima Malick is a Pakistani actress who appears in Urdu and Hindi films and serials. She made her film debut in the social-drama film Bol (2011) for which she receives critical acclaim and Lux Style Award for Best Actress.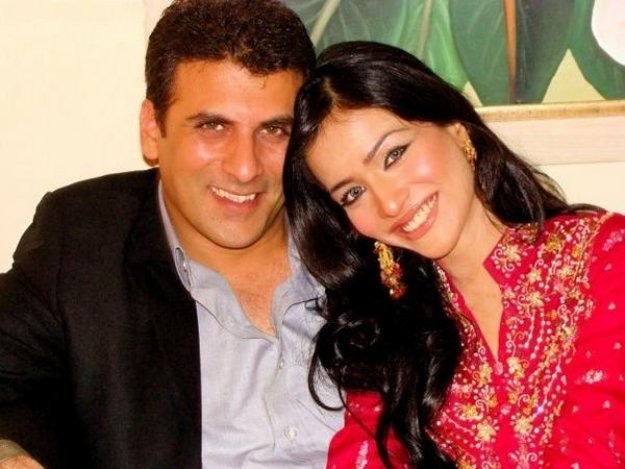 Malik has been married twice in the past, Her first marriage being with the actor Shamoon Abbasi. The duo tied the knot in 2010 but it didn't work out for too long. The couple was divorced in 2012.
Today, the 'Maula Jatt' Actress took to her instagram to share some details about her previous marriage (her first marriage) where as, previously, she had always refused to talk about it and now that she has talked about it, it is rather inspiring to hear her struggle with domestic violence.
Humaima started with a question for her fans 'When a woman shares her pain, her abusive relationship with you people, whats the first thing that comes to your mind?'
Her story on instagram follows with her saying 'Although it has been years..But all those years and the pain filled days and night still haunt me..I was only 19,20 year old miserable young girl...who cant even share my screaming wounds with my family. '
She added ' I am shameful of myself today I didn't do anything for myself for 3 years of abusive marriage , 7 years of another abusive relationship and it repeated again'
She also added 'While I was working making a good life for myself and my entire family, I have been threaten, abused and beaten to death not once but many times. I am not scared anymore. I am now shameful of silence #nomoresilence'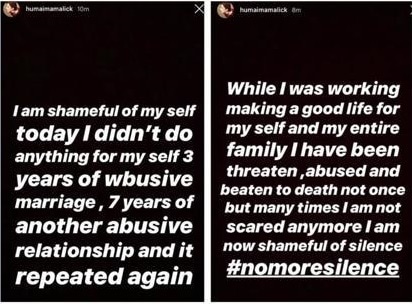 Surely, Humaima has had a haunting past and the fact that she had been quiet for so long about the sensitive issue that is becoming relevant these days. It takes alot of strength, to admit in the open and callout something that had been happening throughout.
We wish her strength and power, and thank her for inspiring others to also come out about such a tragic issue. Time is up, there should be no hiding of this heinous act. More Power to you Humaima!