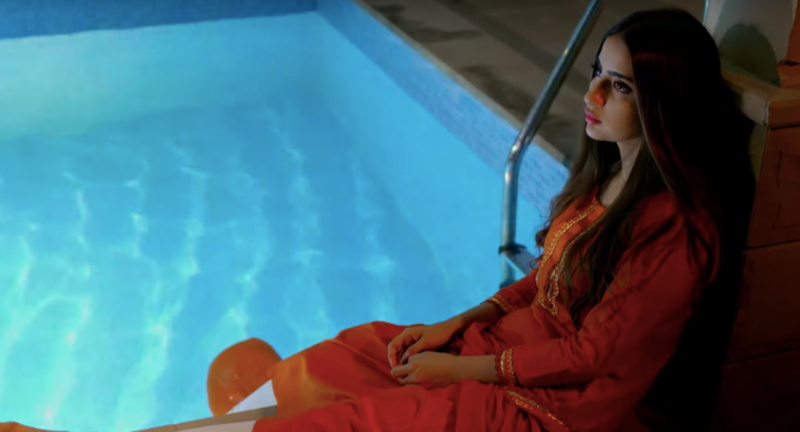 The Ost of Naqab zan definitely amps up the effect of the drama, it sits just right with the message the drama is trying to deliver. The story is about a rape survivor and how she over comes the trauma. The message of the drama is that no matter what, the one who is the raped isn't the one we should look down upon, they are rather a fighter, a survivor. An inspiration to other people.. Saboor shares on her social media in a video on her IGTV: "We need to teach them how to live, move forward, laugh and make them trust their lives again. We should tell them that they're not rape victims, but rape survivors, fighters and they are not alone."
Sanam Marvi has surely done justice to the song, vocals and lyrics of the Ost. The track is totally in tune with the theme and is definitely made to make you feel something. We can sense in the song how it has pain, sadness and alot of weight in it.. It is the kind of song that you want to replay till the song gets stuck in your head.
Check out the OST and tell us what you think.