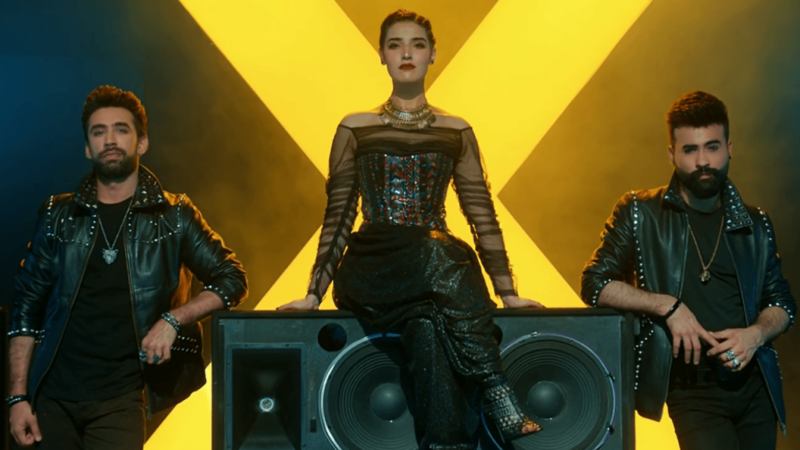 So, the title track of the most anticipated movie Heer Maan Ja (HMJ) is out now and oh my God we can't stop playing it again and again. It is yet another collaboration with Sahara UK after Billo Hai from Parchi and Addi Maar from the same film.
The song that has been sung by Herbie Sahara and produced by Vee Music. It does come off as the upbeat number as it aspires to be..
Coming towards the video, so the song introduces main leads Hareem Farooq, Ali Rehman Khan who are the protagonist and Faizan Sheikh who is the antagonist, decked up in all black attire while their leather jackets glow in the backdrop of neon lights – taking the game to the next level. This track has amazing video and choreography and we can see it is more hip and happening and all three actors have danced well. Hareem looks gorgeous in both her looks. We must have to say that we are still waiting for the songs of Heer Maan Ja to reach the levels of Parchi in terms of video. This time with Heer Maan Ja title track we can see some good work in choreography done by Osman Khalid Butt. He never fails to impress with his moves, definitely a powerpacked song. Heer Maan Ja Title track has an impeccably catchy tune, good vocals and fun lyrics which makes the song to play on repeat.
Here is a lil treat to your ears:
Helmed by Azfar Jafri, the rom-com is set to release this Eidul Azha. So are you excited?