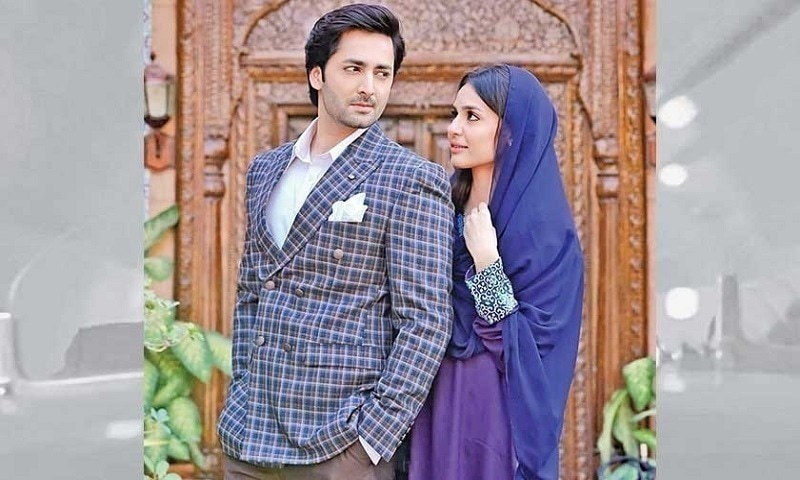 Madiha Imam plays Ayesha from the heart and that makes us love the character every single week .

One drama which we are still enjoying watching on a weekly base is the Danish Taimoor and Madiha Imam starrer called Mera Rab Waris which continues to show the struggle of Ayesha who is a religious girl married in to a modern family and despite her trying her level best to stay nice to her over powering mother in law played by Seemi Pasha , the iron lady leaves no stone unturned to make her life miserable.
Written by Jahanzeb Qamar , his story does revolve around the saas-bahu saga but somehow this angle does not dominate the play instead we see how a girl like Ayesha continues to live her life like a educated Muslim girl who has adapted philosophies of our religion in to her life but in a very practical manner and what is more is that she accepts each individual as they are and only focuses on herself to improve in a better way or at times impart words of wisdom to her husband Haris which makes the drama a delight to view .
Read : HIP Reviews 'Mera Rab Waris' Episode 27: Mirza Zain Baig Steals Our Hearts Yet Again With Faizi!
Coming towards the latest episode which aired last night , well we quite liked it as the play is moving at a very steady pace and direction by Asad Jabal is so on point that each scene is well edited without making that one hour seem like a drag .
Faizi played brilliantly by Mirza Zain Baig as we know has accepted Nimra as his wife but deep down in side he is not happy and is still in love with Ayesha . With Nimra realizing the fact that she forced him to marry her we see her going in a sad mode but with a pep talk by Faizis mother ( Nida Mumtaz) she bounces back because Faizi too reassures her that he was indeed happy with her .
So with one couple sorted , last night saw that Ayeshas world is going to come tumbling down because Ayla is now too much a part of Harris life and with his mother pushing him towards her too we are sure the coming episodes will see Ayeshas heart break in to a million pieces because Harris is not able to see what his mother and Ayla are trying to do .
An integral twist about to enter the plot soon , if we talk about the performances than there is no one who is the weakest link in fact all are so well suited in their roles that one looks forward to each actors time on the screen but if we talk about the real stars of the show then it has to be Madiha Imam and Mirza Zain Baig as these two are so much in to their characters skin that you feel that Ayesha and Faizi are real and members of our own family!
Will Harris quickly gain Ayeshas trust again or will he allow Ayla to ruin his life is what we cant wait to see next Thursday at 8 pm only on Geo TV .