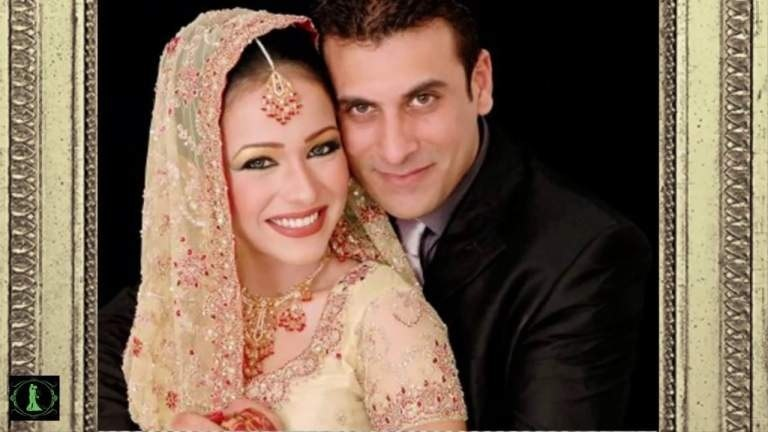 The actress recently opened up about being in abusive relationships indirectly hinting at ex-husband Abbasi too.

The past few days have been quite a whirlwind in the world of entertainment as Mohsin Abbas Haiders wife Fatima Sohail came forward with her claims of being abused by the star several times over the years . Now where nearly everyone is against Mohsin and him trying desperately to prove his innocence right there another bomb was dropped by actress Humaima Malick who having praised Fatimas courage to come forward also revealed how she too was involved in an abusive relationship for years but stayed quite about it but wish she hadn't .
Now we all know that Humaima has been married twice and her first marriage was to actor/producer and director Shamoon Abbassi to whom she was married to three years , with her also mentioning him indirectly in her revelation post where she said ,
''I am shameful of myself today I didn't do anything for myself for 3 years of abusive marriage , 7 years of another abusive relationship and it repeated again'
Read : Humaima Malick Opens Up About Her Years Of Suffering in Silence!
it seems that Shamoon is left a bit baffled by all this as he took to social media to set the record straight in a very dignified manner by saying ,
'Went through the news about the confusion between me and my ex wife Humaima Malick and sort of shocked to see the miss interpretation that is created by her status shared recently. Me and Humaima have been good friends even after our divorce and always respected each other in general, and in public places.. Even joked about things we shared in the past. Humaima has now Mashallah grown into a big name in this country and abroad and I always felt good to see that she is now happy doing what she wanted while making her name in the industry, She was my wife not a girl friend she was in my Nikah so I always respected her and her family and had great moments with them ' .
Coming towards the controversy , Shamoon further added ,
' Now this confusion is really concerning because its been more than 5 years we parted away from each others lives and yes every couple has their own views about how to work and make a name and money in the process.May be we didn't agree on few points and argued a few times.. But it doesn't mean we ever wanted to hurt each other to that extent ' .
Also sharing the fact that the duo from time to time spoke to each other still and she even came to visit his mother when she can , the star by his status seemed confused still as to why was a direct hit taken at him when In his view their relationship was In fact a good one and the parties had parted ways as she wanted more from life and he felt he was in her way .
With Shamoon also stating that domestic matters should be dealt with care and not bought to broad day light as they put both parties into a dirty place on social media , lets see how Humaima responds to all this and whether she clears the confusion or not .