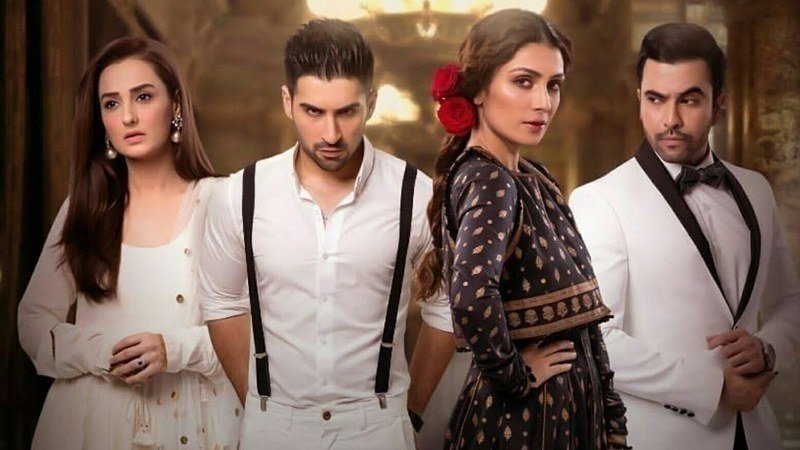 The young star plays Umair with great versatility and is an actor who with each role leaves us in awe of his talent...

As we have always said this year is keeping us quite busy as we struggle to see all the dramas which are currently on air as there are some brilliant projects which need to be seen and reviewed but today we are going to focus on the Ayeza Khan starrer Yaariyan which midway had become a bit of a drag in our eyes but last night the sudden twist in the tale has motivated us to keep on watching it till the end .
Written by Samina Ejaz, her story is a emotional roller coaster for sure but also shows how sisters can be so different from one another as we see happening with Sadia (Momal Sheikh) and Zoobia played brilliantly by Ayeza Khan who is showing no signs of regret for having lied and is bent on making sure that Umair (Muneeb Butt) leaves her sister and comes running back to her soon but now the tables have turned as Umair is seen mellowing towards Sadia which we were super glad to see .
Yes, guys, that is exactly what took place last night as so far we have always seen Umair being rude towards Sadia but yesterday something within him changed as he realized that she is not lying about him being the father and his behavior towards her has been nothing but shameful.
Read: HIP Reviews Yaariyan Episode 14: Ayeza Khan Acting Brilliantly as Manipulative Zoobia
With Sadia shocked at what she was seeing , Umair reassures her that he will give her the utmost respect from now on but knowing Zoobia we have a feeling she will do all that it takes to make sure that never happens as despite now married to Ahmer ( Junaid Khan) she still has eyes set on Umair !
So quite a vicious character, Ayeza Khan breathes life in to Zoobia but last night it was Muneeb Butt who won us over as within seconds he switched from furious Umair to a loving one and the expressions which he gave out especially in the scene where he is talking to Sadia in the room made us realize that he indeed is a talented actor who with each passing role is getting better and better .
But what will Zoobia do now once she sees Umair is a changed person well that we will have to wait and see once Yaariyan airs again next Friday night at 8 pm only on Geo TV.