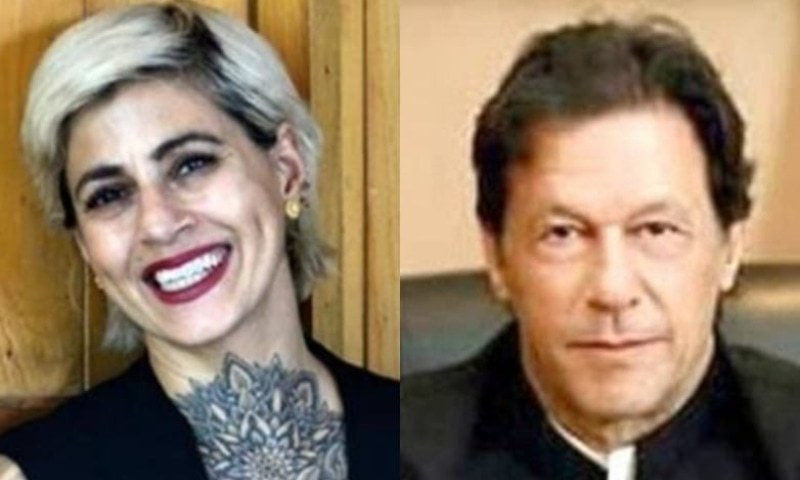 'I hear you are different and want peace ' tweets Sapna who has made a documentary called Sindhustan

A Mumbai Indian celebrity hairstylist , Sapna Bhavnani is best known for her participation in Bigg Boss season 6 but did you know that she is also a documentary film maker who has tweeted to our Prime Minister Imran Khan to allow her to get a Visa for Sindh so she can visit the place as her documentary is based on the province .
Yes guys with us having come across her tweet we found it to be a very sweet gesture as she wrote ,
'Sir ,I am a documentary filmmaker from India & have made a documentary on Sindh called Sindhustan. I have been rejected twice to get a visa to Sindh but I hear you are different and want peace .. so do we! Please invite me and my film to Sindh .. it is my dream! '.
Read : Prime Minister Imran Khan Featured on a Saudi Magazine Cover!
Sindhustan is the story of the largest migration of a culture in history told through tattoos but why dwell in to the subject ?
Well according to The First Post , she traced her roots back to Sindh and growing up, Sindhi culture for her was kadhi, and a mention in the national anthem. What puzzled her was that despite having a place in the anthem, this region wasn't represented in the geography of the country. "We Sindhis are like magic, hum hai bhi, hum nahi bhi hai!".The motivation to delve deeper into the subject, in her 40s, came from more than one person. She watched a late night performance by a group of Sindhi fakirs, which was unexpectedly moving -- she remembers that the sound system was cut off, but that she was still mesmerised by their music. Soon after, she realised that her favourite singer, Abida Parveen, is also Sindhi, and that unknowingly, she had always loved music made by the people of her region.
With many ( including us) waiting to see what will be PM Imran Khans response to her request we hope it is in the positive as that will indeed be a step towards bettering situations between the two nations for sure .