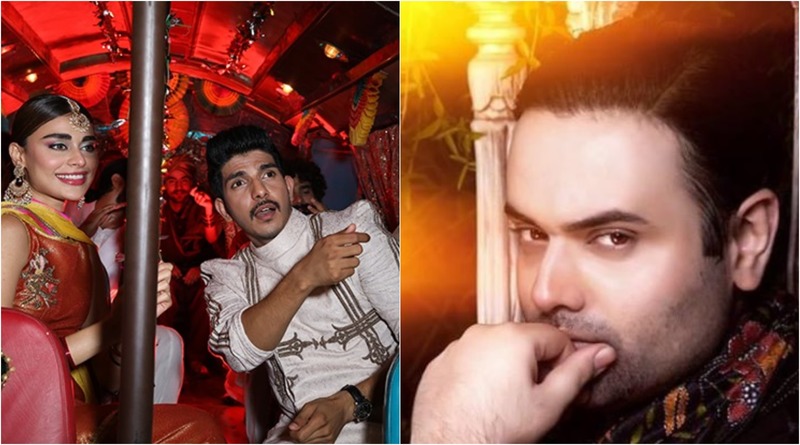 The Designer re-releases the campaign cutting out the actor Mohsin Abbas Haider due to the allegations charged on him...

After the actor has come under hot waters for allegedly beating his wife, Fatima Sohail. He has been getting cancelled left right and centre. He has been going under alot of scrutiny foro all the right reasons. After being fired from Dunya News channel as a co-host. Designer Fahad Hussayn also cancelled the actor. He re-released the video of the fashion campaign without Mohsin Abbas in it. He cut only his part out showing that he doesnt support what Mohsin did. The designer has distanced himself from the actor according to the actor.
According to press, he spoke about it and explained how him and the brand do not want to be associated with any alleged culprit of domestic violence, he said ""Fahad Hussayn Couture as a brand stands against violence, harassment and gender discrimination, Also is a staunch supporter of women empowerment and equal rights for everyone. Thus, the brand does not want to be associated with any alleged person who is involved in any activity that holds us back from improving as a society."
The video, which revolves around the song 'Gudi Waang', also originally featured Sadaf Kanwal along with Mohsin, however, now her scenes have also been taken out of the video to maintain continuity. The campaign reel now largely features Zeb Bangash instead.
watch the original video here: