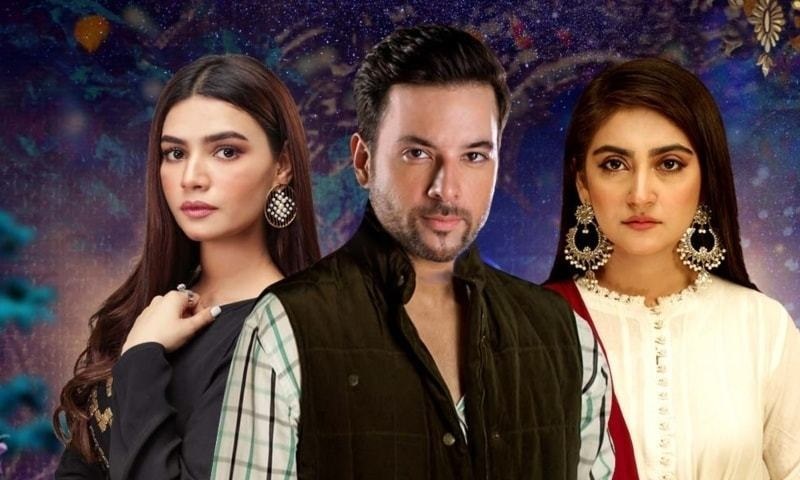 An emotional family saga along with a love story the drama is very much keeping us hooked to it ...

There are very few stories which compel you to follow them every single week and one such drama is the Mikaal Zulfiqar and Hiba Bukhari starrer Ramz-e-Ishq which literally began with a bang as despite being a emotional family saga there is yet something very refreshing about the way it has been made.
Written by Misbah Nosheen , we also admired the way she had written the Junaid Khan and Aiman Khan starrer Ishq Tamasha where she had few characters exactly like in this one but they are so well planned that you don't get bored of them as slowly shade of each character begins to unfold in front of your eyes which makes watching the drama a interesting experience .
Read :Ramz-e-Ishq Episode 2 In Review : Gohar Rasheed Makes His Enterance As Umar
So what happened in the latest episode last night ? Well a lot did as Roshni ( Hiba Bukhari) looses her father played by Aijaz Aslam in a tragic accident just when he was coming home to take his family to his father ( Abid Ali) who had agreed to do Roshnis wedding from his home .
With the drama having taken a tragic turn , our heart in fact went out to Roshi who loved her father to bits and was the main reason why she never allowed Rayan ( Mikaal Zulfiqar) to talk in his family about her as she knew the rejection would upset him even more .
An interesting episode , the beauty of the drama is that director Siraj ul Haq keeps the essence of the play in mind with each and every frame and has kept the story moving at a very steady pace which leaves you wanting to see the next one for sure.
With Rayan away from home and not aware that Roshni is now staying at his house we cant wait to see his reaction when he sees that his grand father has welcomed her with open arms but with Kiran Haqs character adamant to marry him we are sure Roshnis life is not going to be a bed of roses .
A story worth following , we simply love the way Hiba plays Roshni as she brings with her the innocence required for this role and since she is a person who only stays in the lime light for her work , watching her from time to time is actually a delight .
So if you enjoy a good love story then don't forget to watch Ramz-e-Ishq every Monday night at 8 pm only on Geo TV.