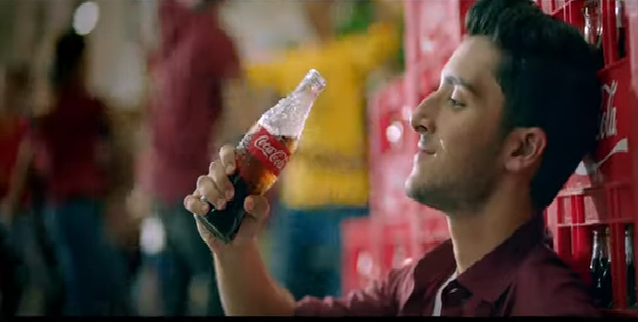 Apparently, PEMRA doesn't approve of Coca Cola's take on extremism...

Apparently, PEMRA doesn't approve of Coca Cola's take on extremism. Pemra took an instant yet EXTREME action against the new ad from Coca Cola and banned it just a day after it aired on the television. The media regulatory informed all Tv Channels, FM stations and others licensees to air the commercial.
It doesn't come as a surprise, the ad after it aired had garnered alot of reactions and many people complained to PEMRA to take it off as soon as possible. PEMRA was quick to ban it.
Whereas , It has made obvious that satellite TV channels, FM Radios and Distribution Service licensees are airing a TVC of Coca Cola, the content of the commercial is not only offensive but also ignorant. They should know the word 'extremist' is perceived negatively , right now worldwide. It's the start of the ad that is an issue, kind of like a 'bad timing' joke.
maybe their effort is to re-claim the word 'extremists' but its not working. The word choice was poor to say the least. Public at large is critisizing the theme of the advertisement which is promoting negative perception against the country and its nation.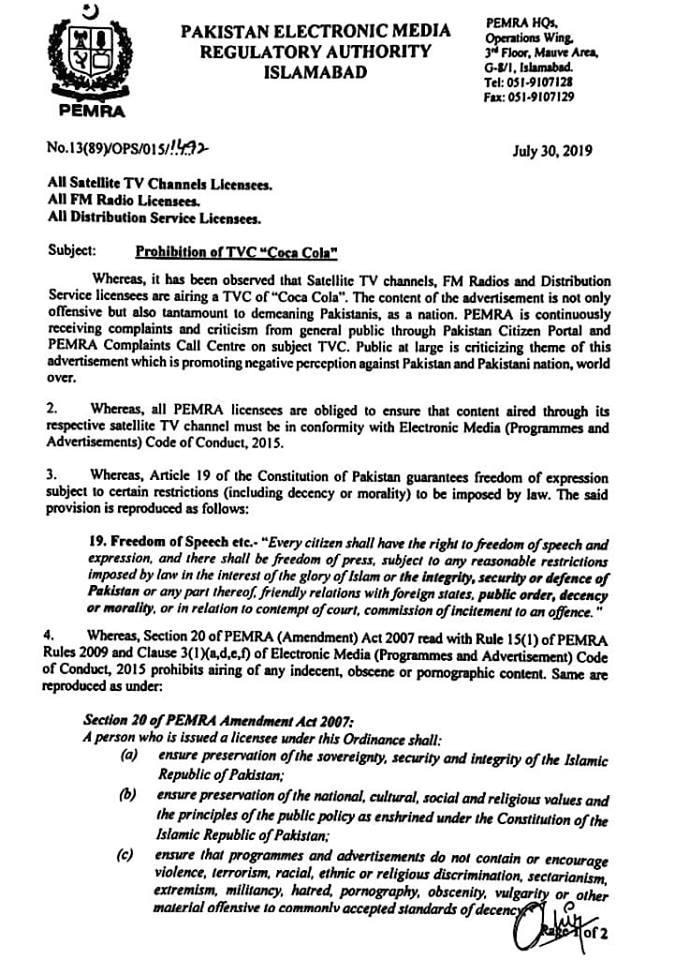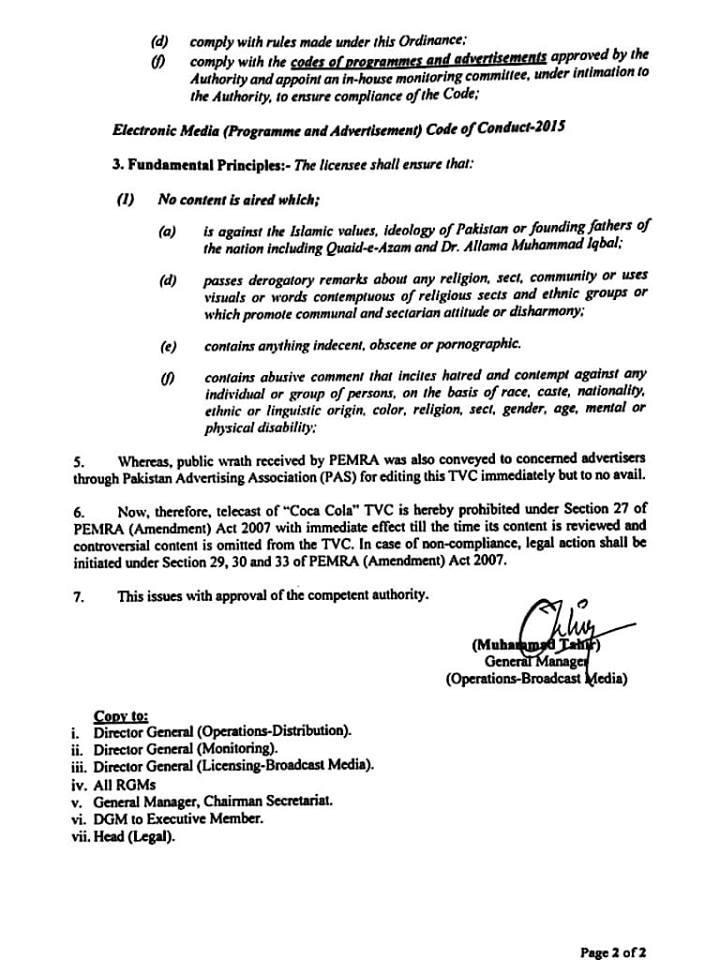 PEMRA shared the feedback it received through the Citizen Portal with Coca Cola. It was shared through Pakistan Advertising Association and the Coca Cola team was told to edit the TVC immediately. But to no avail.
As a result, the ad was banned. Till "its content is reviewed and controversial content is omitted from the TVC."