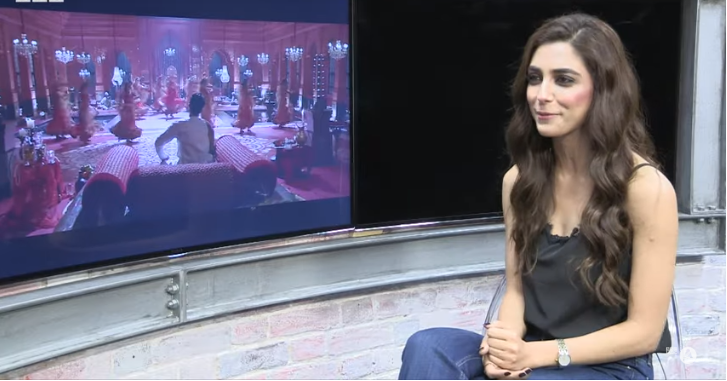 When i joined the industry, my father stopped talking to me for 8 years, I miss that factor, says the actress.
Maya Ali Pakistani actress and model, mostly known for her roles in Pakistani television serials. She made her film debut with 2018 action drama filmTeefa in Trouble opposite Ali Zafar, She has also been in several Tv drama's , she's known for her girl next door girl character.
The actress was recently interview by the entertainment reported, Haroon Rashid at the BBC asian network talk show. She sat down and spoke about her experience in the industry, her struggles and alot of positive stuff.
She has always been very vocal about her family disapproving of her working in the industry. One thing that stuck to us was when she was asked ' did she ever think she'd reach this place in her career despite of her family's disapproval of her career in the entertainment industry, did you ever think you would get your family to be okay about it later in the coming years?
To that, she replied ' When i joined industry, my father stopped talking to me for 8 years, I miss that factor.. I wish he would talk to me , he would get mad at me, anything.. I remember i would say 'Baba Assalamalaikum, and he'd never even reply'
She added further 'I wish he was there, he would appreciate me. I remember 6 months before, before he died. He just said one thing to me, i couldn't win an award for Diyar-e-dil, he said its okay beta, next year you'll win it for Man Mayal. I won the award next year but he wasn't there to celebrate it with me'
When Haroon asked her what she'd like to say to the parent who have children who'd like to persue their career in the industry, Since you have the hurt and you have been through it, what would you say to the parents?
She answered ' Maybe they are right, maybe there must be something they might be scared of for their children, but time has changed, mindset has changed, please think accordingly. Give them a chance to do what they want. Don't let your child regret that they only had that chance. I beg you let your children do what they want, please. Because time waits for noone and thats when theres a regret in life for the children'
She also said ' My mum has always been supportive of me, but baba i just wanted to prove myself to him, i just wanted to show him through the screen. But the fact that he said You will win the award next year, that was enough for me'