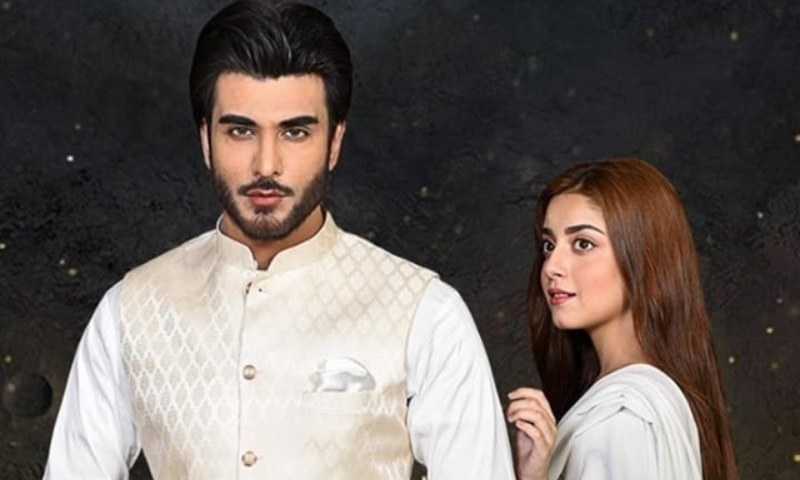 A talented young actress, it is good to see her be part of a serial which is written exceptionally well...

Where the audiences always enjoy a good love story or a comedy right there it is also essential to make a drama which generally deals with the philosophies of life as that teaches you a valuable lesson every time and one writer who manages to do that yet again is Qaisera Hayat who after Alif Allah Aur Insaan has written another masterpiece in the form of Kun Faya Kun.
Staring Imran Abbas and Alizey Shah along with the ever graceful Azra Mansoor, the drama has been on airt for 5 weeks and with each passing episode, we seem to fall in love with its simplicity even more.
Directed by Ilyas Kashmiri, his approach is very realistic from the sets to the clothing's worn by the actors all fit into the theme of the drama very well. So how was this weeks episode? Well, let us tell you all about it in case you missed it.
Read: HIP Reviews Kun Faya Kun Episode 3: Qaisra Hayat Pens Another Heart Warming Script
Mashal played brilliantly by Alizeh is sad to know that all her female family members are not at all in love with her except for her grandmother Aapa Ji who raised her after her parents died. With little money , the poor girl has always compromised on little things as her own Chachis are not bothered and her cousins are not interested in her at all but the two men of the household namely Hashir played by Imran and Arman essayed by Ahmed Taha Ghani adore her one as a sister and the other as potential wife .
Now where we were thrilled to see Arman have feelings for Mashal right there his mother announces that no way will she let her son marry within the family and she also made it clear that he should marry a rich girl , a thought which we found truly disgusting but yet again the society which we live in has become so money conscious that it really is sad to know that this kind of mentality does exist in real life too!
Coming towards the drama, it is no doubt a beautiful story where despite Mashal being very upset Hashir is an elder brother she can look up to but will the relationship change in the coming episodes is what we cant wait to see.
Talking about the performances well Alizey Shah is impressive and we noticed her talent when we saw her in Ishq Tamasha playing Kinza Hashmis younger sister and here especially in such an important role she shines bright and her scenes especially with Azra Mansoor are a delight to view. Imran Abbas never disappoints and is such a brilliant actor that to have him involved in such a well-written story is nothing short of a pleasure to view.
So if you are looking for an intelligent piece of work then do watch Kun Faya Kun every Thursday night at 8 pm only on Hum TV.