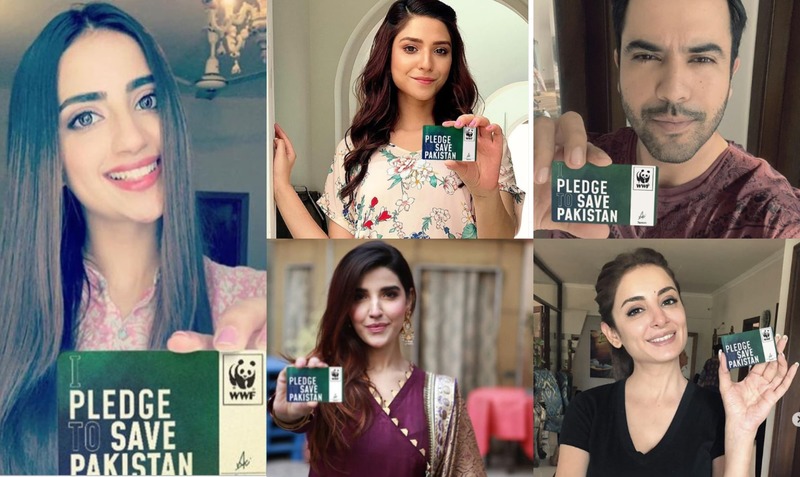 WWF launches 'green card' to fund environment protection and we have our stars supporting the cause...

This newly issued identity card is usually referred to as a "green card" in Pakistan. The green card holds great value and is something many Pakistanis aspire for. WWF-Pakistan recently launched a nationwide initiative to fund environment protection in Pakistan, a membership the organization is calling the WWF Green Card. Available to purchase online, the card is a symbol for responsible Pakistanis to take part in a nationwide drive to help protect Pakistan's environment. The Green Card comes in three different categories: Air, Water and Wildlife where the Air category focuses on reducing air pollution and planting trees, the Water category helps protect marine and freshwater ecosystems in Pakistan while the Wildlife category aims to protect animals.
The campaign is supported by WWF's Goodwill Ambassadors; Ali Rehman and Adnan Malik along with other celebrities including Ramsha Khan, Ushna Shah and Omair Rana and many social media influencers.
Celebrities and influencers from all over #Pakistan have joined forces and are taking the responsibility for a greener and better Pakistan through the WWF-Pakistan Green Card initiative! This green card is the newfound identity of every responsible Pakistani!
With your donations, we will ensure that we protect the wildlife, water and air of Pakistan.