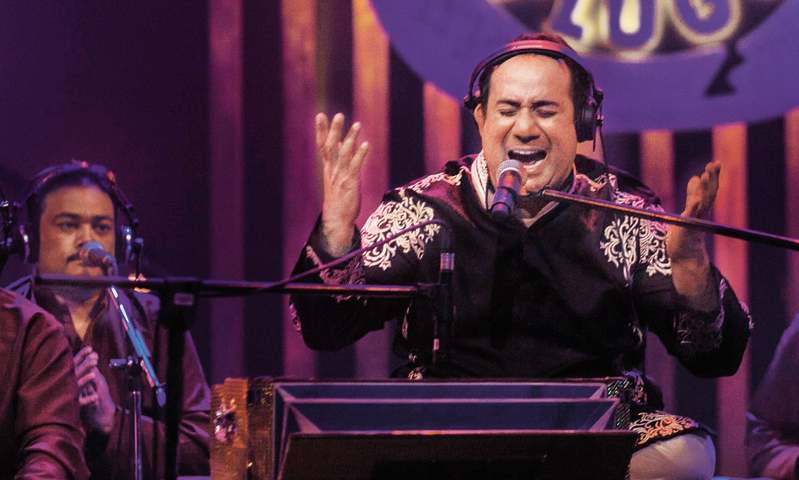 Rahat talks about his music journey, his passion for singing and his views on women getting their education in Pakistan
Rahat Fateh Ali Khan is a great asset to the industry. He is a pop music artist, primarily of Qawwali, a devotional music of the Muslim Sufis. ... In addition to Qawwali, he also performs ghazals and other light music. He is also popular as a playback singer in Bollywood and the Pakistan film industry. He has made his name in Pakistan and worldwide with thousands of hits. There's at least one song sung by the artist that we love.
Rahat sat down with a local news channel and gave a candid interview where he talks about his music journey, his passion for singing and his views on things.
What struck to us most was his views on education for women in the country. When asked 'What are your views on women's education and their freedom to work?'
Rahat Fateh Ali Khan replied saying ' I think all women should be educated. I am all in favor of education for women. As far as work is concerned, I think it's up to one's family's tradition/ norms. Sometimes they have freedom of work and sometimes are not allowed by their respective family. And I think women should get liberty within limits '
No matter how old school one may be, they should always have open views about women as they are equal. In a society where women struggle to get their equality everyday. It is refreshing to hear some might people are on the same page as us. Speaking of an open mindset, RFAK had more to add to the conversation.
When asked 'You! Do you think celebrities can play a meaningful role in changing the mindset of the society?' He replied saying 'Yes, they can. But first we need to stop being judgmental. If we stop judging others then society can be transformed automatically.'