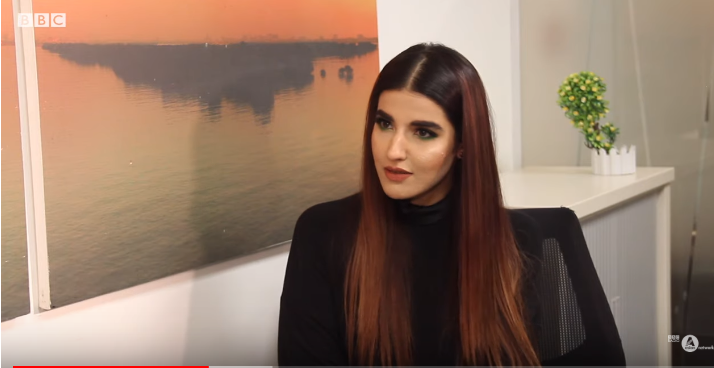 Hareem farooq distinguishes the difference on being a producer and an actor in the same movie...

Hareem Farooq has come a long way, with being in the dramas to starring in the movies. Hareem is one of the most versatile actresses we have till date. With lots of movies releasing this eid, 'Heer Maan Ja' release being right around the corner. Hareem is busy promoting the movie. She's co-producing Heer Maan Ja and also starring in it.
Hareem sat down with Haroon Rashid from BBC Asian Network. She spoke about being a producer, being a feminist and also lolllywood movies and bollywood movies in the era of 60's
When asked the question "When and how being a producer could be conflicting for someone whose also an actor, when and how do you take off your producer hat and vice versa? Would you be able to produce a film that you wouldn't necessarily star in "
She replied "My first production infact was Janaan, I didn't star in it because I was not prepared, I was like i just started producing, how can I act aswell in it, I loved the character but I left it"
She further added 'and ofcourse I can't let my film suffer just because of my character. I can't do that to my own. You have to be objective enough to let the best happen for your film'
On being an actor she says ' Once Im infront of the camera, then Im an actor. I have nothing to do with production, forget your shooting part, you're not producing, you're shooting"
Watch the full interview here: