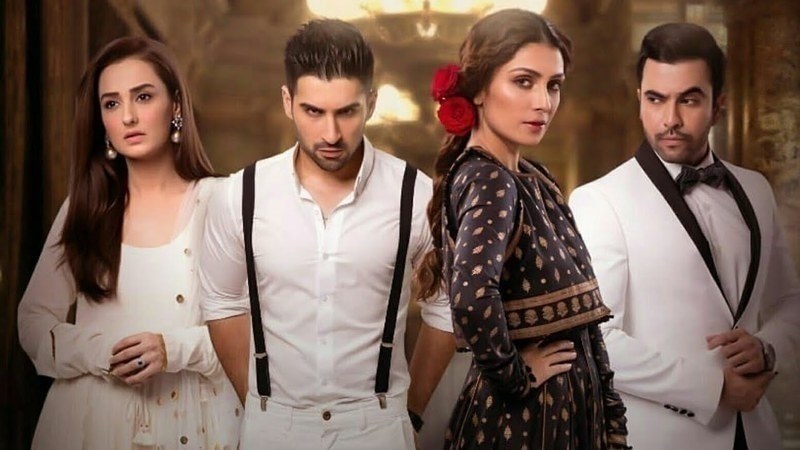 With Zoobia openly flirting with Umair, will he allow this sort of behavior to continue further?

Quite an intriguing tale, Yaariyan shows us how two sisters from the same parents can be so apart in every sense of the word. Zoobia and Sadia are opposite to one another in terms of looks as well as a personality as where Sadia is a complete sweetheart right there Zoobia is someone whom we personally would never like to even mingle with!
Written by Samina Ejaz, her story is an emotional roller coaster for sure and last night we realized that no matter what happens in life Zoobia will not rest till she has Umair all to herself despite him now in love with Sadia and she married to Ahmer played by Junaid Khan.
So how was the latest episode of Yaariyan? Well, it was interesting in the sense that now the drama is focusing more on the foursome which is good to see because we have a feeling that Zoobia will get caught very soon as she is displaying her emotions for Umair ( Munneb Butt) quite openly.
Read: HIP Reviews Yaariyan Episode 14: Ayeza Khan Acting Brilliantly as Manipulative Zoobia
But one thing which bothers us about Sadia (Momal Sheikh) is that how can she be so naïve as she knows that Zoobia (Ayeza Khan) was the one who lied about her relationship with Umair and made her take the blame for it which resulted in poor Sadia getting a divorce from Ahmer and falling in her fathers eyes .
Then again we feel those people who are pure from the heart never see ill of others no matter how many times they deceive them. With Zoobia openly flirting with Umair when no one is in sight, the promos showed that she will now begin to fill Sadia's head against Umair as how he has begun to flirt with her!
Quite a devilish mind we know, let us see what will happen in Yaariyan next week as we love Ayeza in this role because it is good to see her playing something different for a change.
So still going strong, we cant wait to see the latest episode next Friday night at 8 pm only on Geo TV.