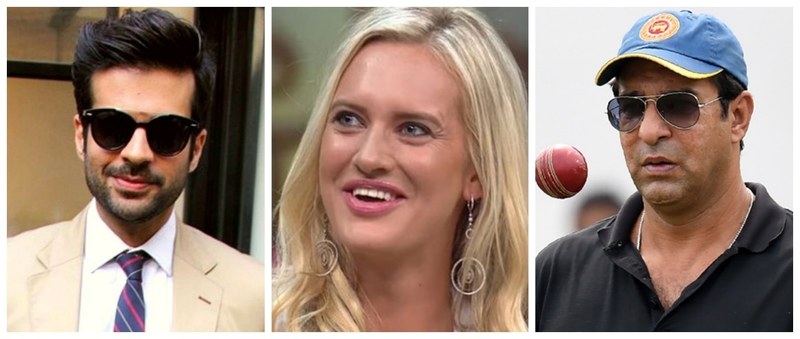 Wife of Cricket legend Wasim Akram and our favorite 'bhabi' Shaniera Akram recently posted an eye-opening video of Karachi's beach on her Instagram urging the residents to play their part in cutting down the use of plastic.
In the video, she shows her walking on Seaview which is polluted by plastic bags.
She wrote "There is no bigger heartbreak than the loved one has for our city and our beach. Karachi and all who live here on our land and in our waters are literally choking to death,"
She also emphasized that our city needs us more than ever right now.
Replying to his wife on Twitter, Wasim Akram also supports #SayNoToPlastic campaign along with his wife Shaniera Akram.
Cricket legend said that Karachi has been effected with land pollution for over a decade. "For years I have walked on our beach with tears in my eyes, rubbish tossed into the ocean & spewing back out. Our city is dying from waste & pollution, our kids suffering allergies from breathing burning plastic. This has to stop now, we ALL have to take ownership," he wrote on Twitter.
Shaniera took an oath that she'll do her best to cut down the use of plastic and asked who is with her upon which director/actor Adnan Malik also shows his support by stating, "I'm with you. Got my cloth bags ready and reuseable water bottle ready. Will struggle with restaurants that deliver with plastic packaging but will pressurize them to seek change. Let's do this!"
Meanwhile, Sindh government announced plans to make the province plastic bag-free by October 2019.