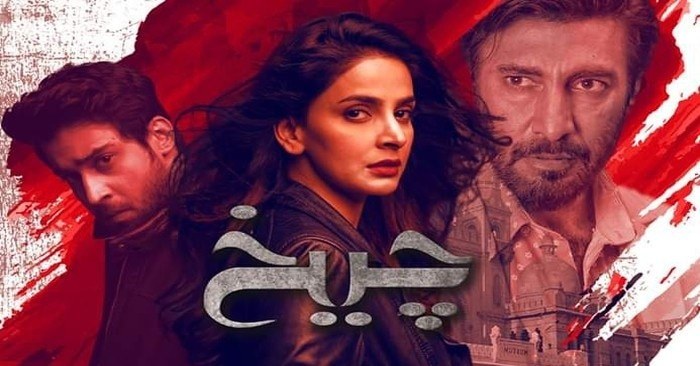 With the drama coming to an end, we are feeling some kind of way! This will definitey be a show to remember..
Cheekh is a 2019 Pakistani crime-drama television series created and produced by Fahad Mustafa and Dr. Ali Kazmi under their production house Big Bang Entertainment. It features Saba Qamar, Bilal Abbas Khan, Azekah Daniel, Maira Khan, Emmad Irfani and Aijaz Aslam. The serial began on ARY Digital from 5 January 2019.
Words are not enough for this beautifully written story. From the acting, to the plot and the direction of the Drama. This kind of enticing content is well needed in our Tv dramas. Cheekh, with in a short time had become one of the most watched drama, with consistent numbers and position. But now, it's safe to say, Cheekh will be in our hearts forever!
In this Episode, we are getting what we hoped for. Justice is delayed, but justice is NOT denied. It's an inspiration the way they ended the story. The story tells if you fight for the right thing, you WILL get it. In our society, it's easy for women to just roll along with it and sweep the story of injustice under the rug. But Women like Mannat (Saba Qamar) prove time and time, that is not the way. Wajih finally is declared guilty and is going to die soon, the loss of his brother Shayaan wasnt enough, and neither was the paralyzation of Yawar (Aijaz Aslam). Fate had other plans for Wajih (Bilal Abbas) . Mannat fights her own case and wins it with evidence. The message of the story is brilliant, sometimes you spoil your own to the point that they dont see the reality. Yawar is at fault in the end, for supporting every move of Wajih and making him to a monster.
Mannat bravely fought through the story for her justice especially after the death of her beloved husband Shayaan (Emaad Irfaani) , her child and Nayab (Ushna Shah)
Bilal Abbas really showed us what a bad guy is. He portrayed the role of a heartless man with such depth, he has outdone himself. Bilal has set up a bench mark for other actors. Bilal Abbas has proved himself that he can do any role either positive or negative . He has proved himself a GREAT ACTOR with his phenomenal acting - his expressions are always on point that we as audience hated him with passion for his menacing character that he played on screen.
Bilal Abbas has been getting praised left, right and centre for his performance, the art he made out of the character, how could you NOT hate Wajih? He was invincibly wrong yet such a backbone of the story!
Here's what the fans had to say about Bilal for his work: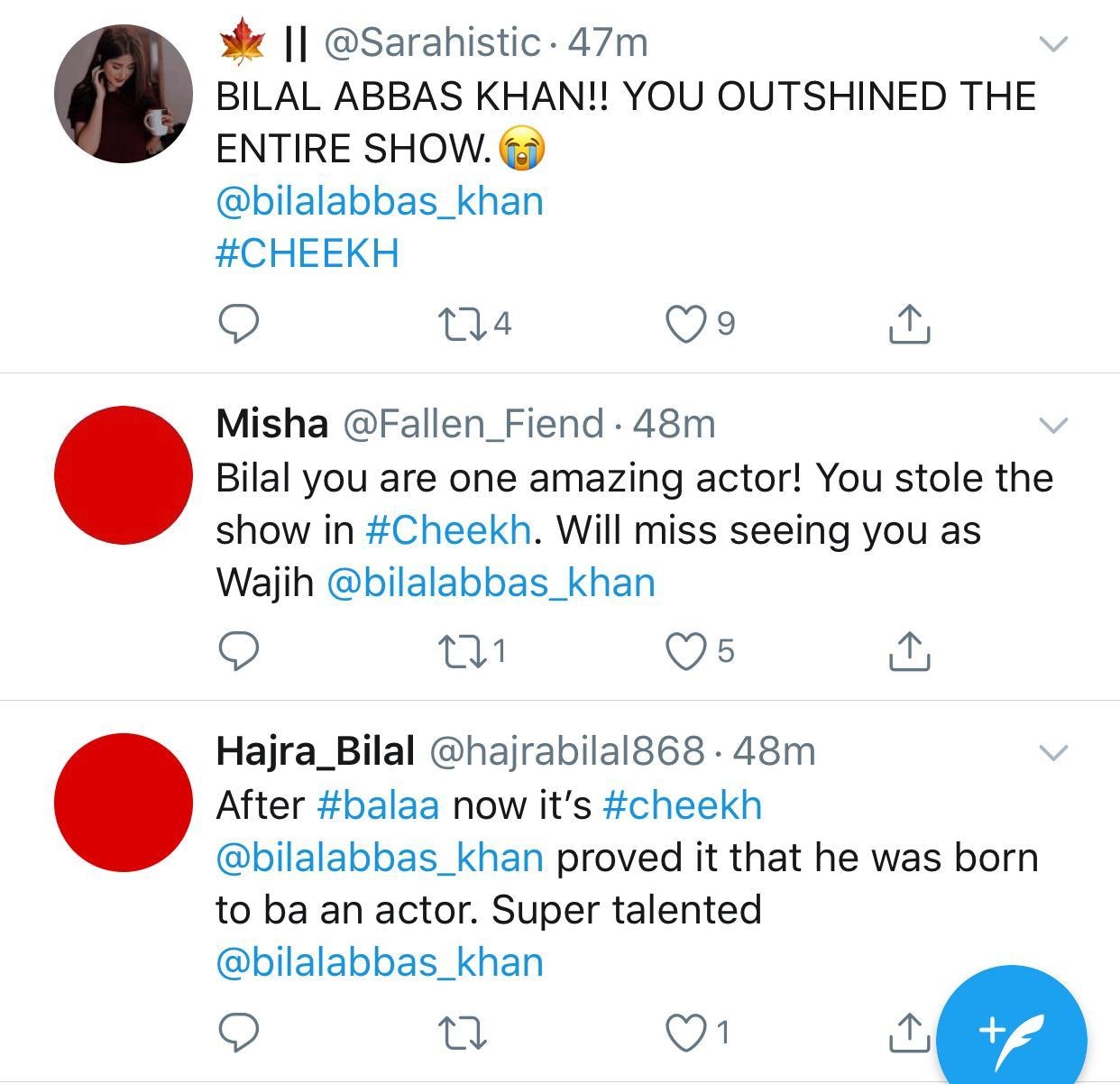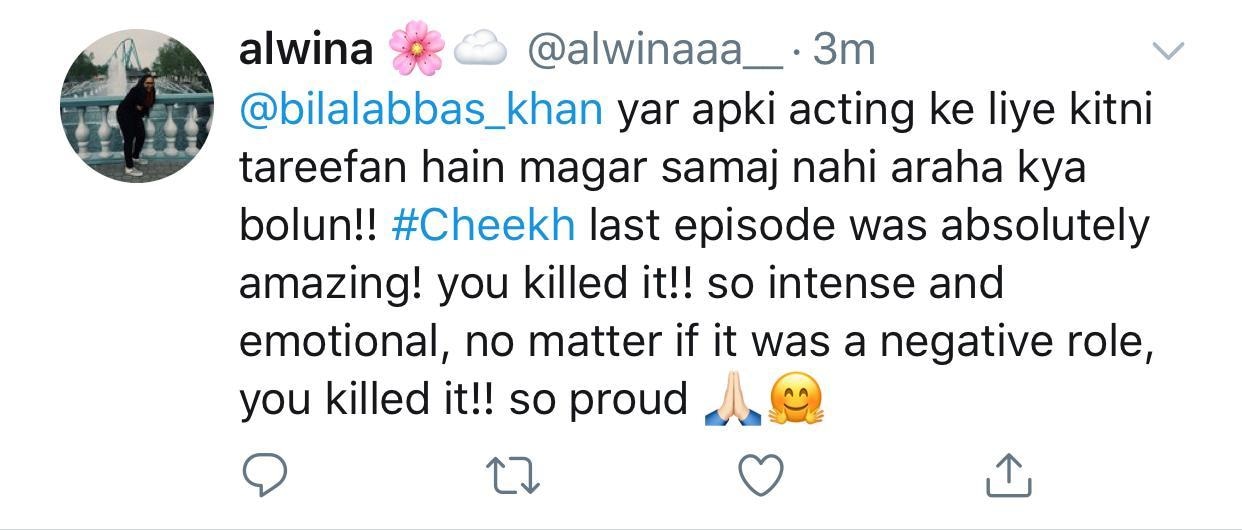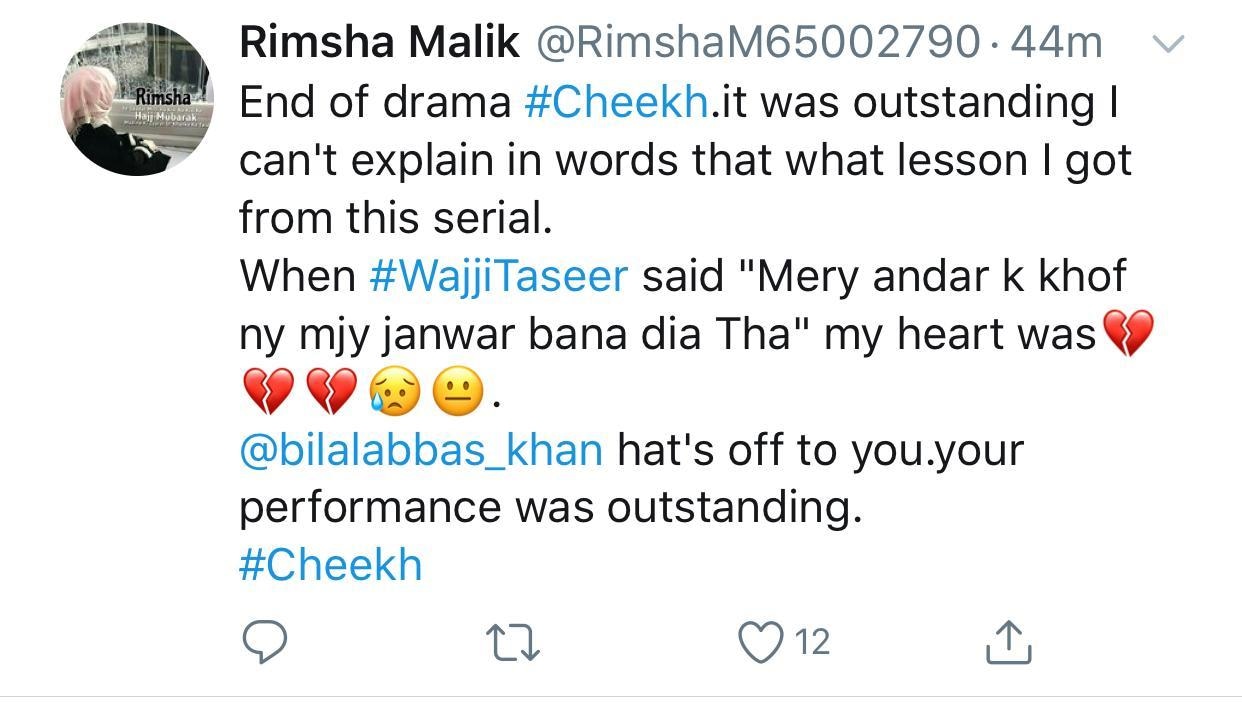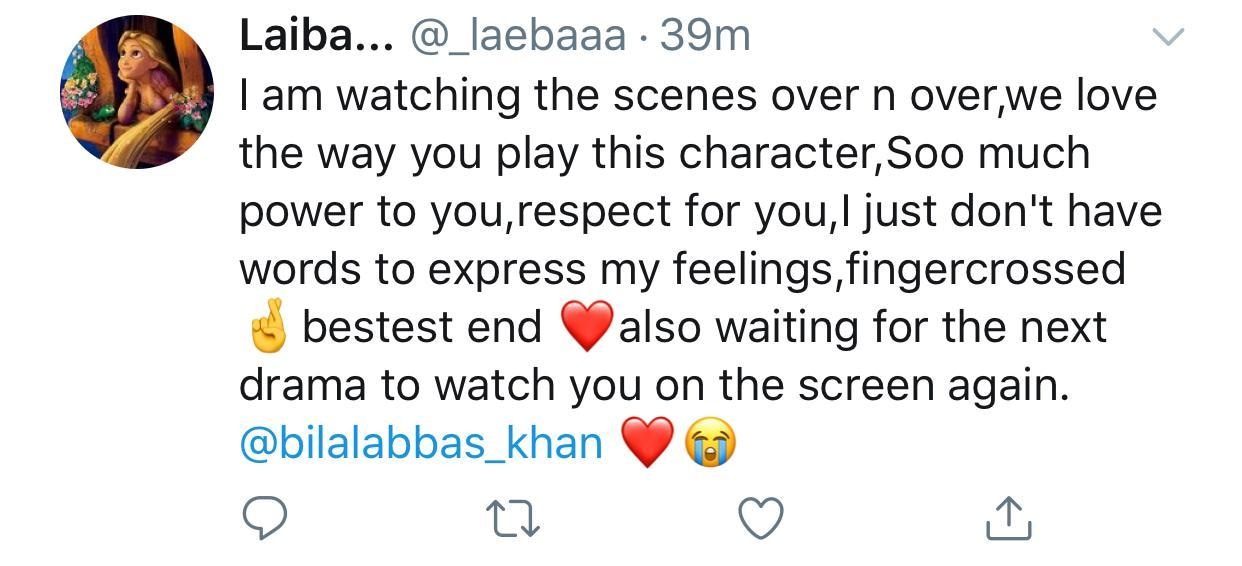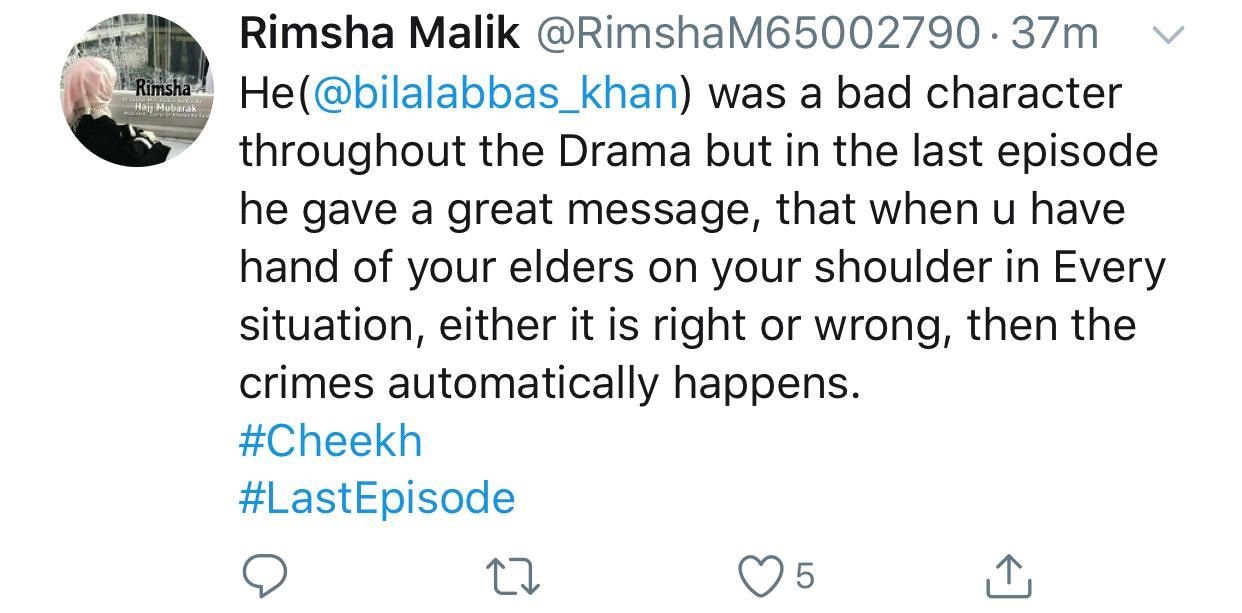 Bilal Abbas took to social media to thank everyone, the audience, the team, the channel to have loved the drama so much.
What a catastrophic story. What a beautiful end. All the characters will surely be missed. This story will stay with us forever! This was a treat for all of us!
Watch the full episode here:
Tell us your thoughts?