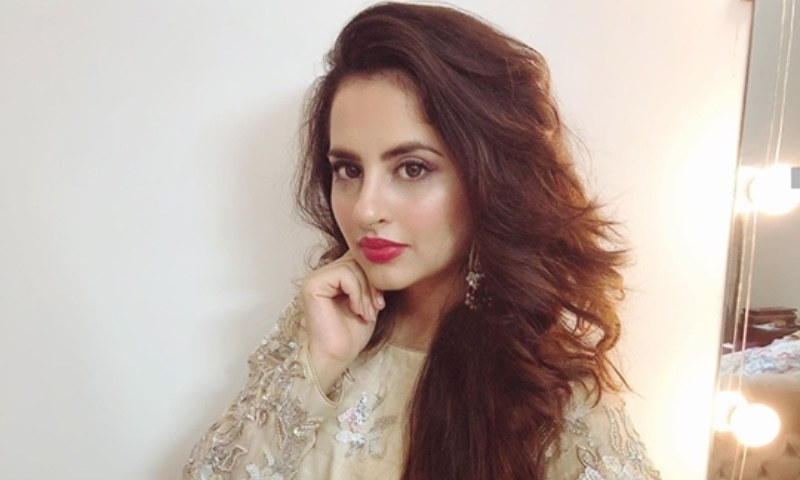 'Ujala fights for injustice done to her family '- Fatima talking about her character with HIP ...

The gorgeous actress who is also a mother of two adorable boys , Fatima Effendi is a bundle of talent who after appearing in shows like Meri Zarra-e-Benishan and Ishq Ibadat to name a few won the love of the audiences . With us having personally loved her in Paimanay where she played a negative role , she is all set to return to the small screen once again with a drama called Munafiq .
With us curious to know more , we got in touch with Fatima and this is what she shared with us as she said ,
'As the name suggests it is based on the hypocrisy of people who do not stay by their words and take false oaths and ruin other peoples lives as they pretend to be someone else in front of the world and are another person behind closed doors ' .
Read : Fatima Effendi Talks About her New Play Mera Aangan
Coming towards her character , Fatima shared with us ,
'My character is called Ujala who is the main lead and suffers at the hands of such people. She is a very pious girl, a strong believer and a confident girl who is not scared of anyone except God. She fights for injustice done to her family '.
Besides Fatima , other stars on board include Marina Khan, Faizan Khwaja, Adeel Chaudhry, Mariam Nafees, Sajda Syed, Mehmood Akhtar and Seemi Pasha to name a few .
Directed by Saleem Ghanchi and produced by 7th sky entertainment owned by Abdullah Kadwani and Asad Qureshi , the script has been penned down by Huma Hina Nafees who also wrote Fatimas last drama Aye Dil To Bata .So does she have high expectations from Munafiq too ?
'Aye Dil Tu Bata turned out to be the highest rated soap in the history of Pakistan and I have high expectations and fingers crossed for this script as well ' .
With us excited to see Fatima in a new drama we honestly cant wait to watch Munafiq soon !