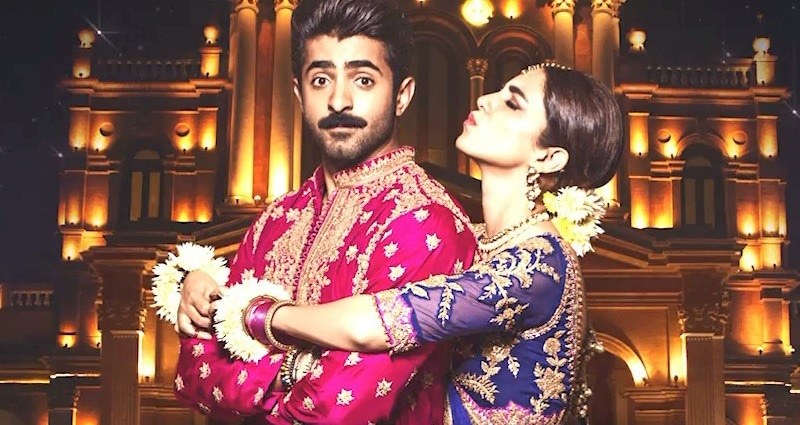 Asim Raza wants to create this beautiful universe, where the audiences forget about the ills of the world...

Asim Raza wants to create this beautiful universe, where the audiences forget about the ills of the world and will on these two foolhardy yet likable characters. Thanks to the production design, costumes, and cinematography, the music he makes the film look sublime. If you are spending your time in a flooded Karachi, the film will help you remember a cleaner world which is a lie. However, in the creation of this cinematic universe, some liberties have been taken which make the film a little too filmy and overdramatic. Plus, the film takes its sweet time in getting to its all too predictable conclusion. Pakistani movies need a narrative rather than a gigantic fancy circus.
Parey Hut Love is a story of the personal struggles of Shehreyar (Shehreyar Munawar) and Sania (Maya Ali). Shehreyar is a struggling actor, and due to a perturbed childhood, he is unsure about his own value in life. His support system includes Arshad and Shaboo (Ahmed Ali Butt and Zara Noor Abbas). While, on the face of it, the duo is there to generate some laughs. However, they are life's anchors for our hero and playing a key role in story development. However, Shehreyar's relationship with his parents (Dilpazeer and Munawar Alam Siddiqui) is strained. The conflict has been explored well.
Shehreyar sees Sania at a wedding. A mesmerizing shot, one has come to expect from perhaps Sanjay Leela Bansali, makes Maya Ali looks at all kinds of majestic. The aim is clear, make the audience (and obviously Shehreyar) fall in love with the leading lady. The next bit is spent on developing this love story. Sania, daughter of a famous writer played by Nadeem Baig, does believe in dreams and 1st love. Yet, her outlook towards life is a lot different than Shehreyar. It's those differences which take us to the next phases of the film (it's divided into 4 weddings and a funeral).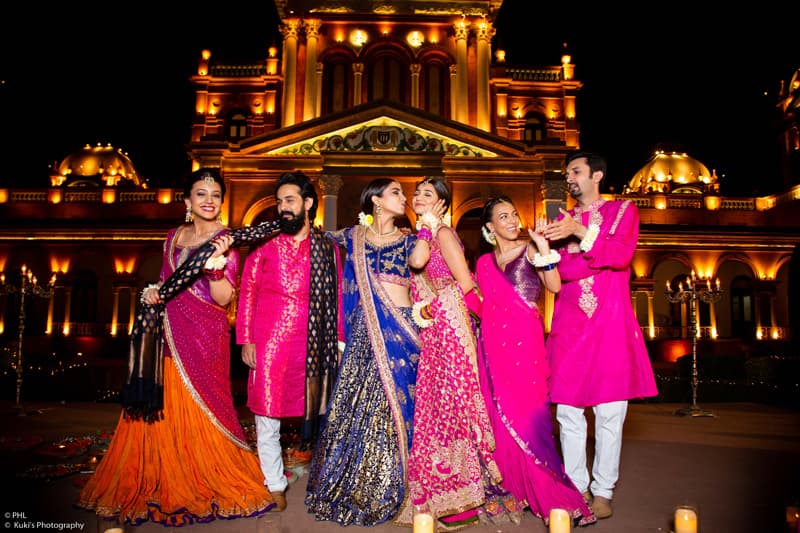 During these phases, the director shows that how these individuals have changed yet in their own way retained their vulnerabilities. They overcome personal challenges, to realize that maybe they have to listen to those around them. In this journey, the director has shown four weddings. So he has plenty of space for grandeur. There is poetry at different junctures, song and dance sequences, glittering stars, spaces full of seasonal flowers and a lot of other 'filmy stuff'. It might look good in parts but when you are sitting in for well over two hours, the colors start becoming a little bland.
The film is by no means rooted. And that is a problem when the script in some places becomes outlandish. There is a lot of Karan Johar here, especially punctuated by a very different performance by Mahira Khan as Zeena. She is the Pakistani version of Aae Dil Hai Muskil's Saba. So, you have to look past this bit if you really want to enjoy the film. The music really does help, with Atif, Rahat and Jimmy Khan helping the director in making the film so vivid and expressive. Even the public was so angry with the fact that the movie lacks originality.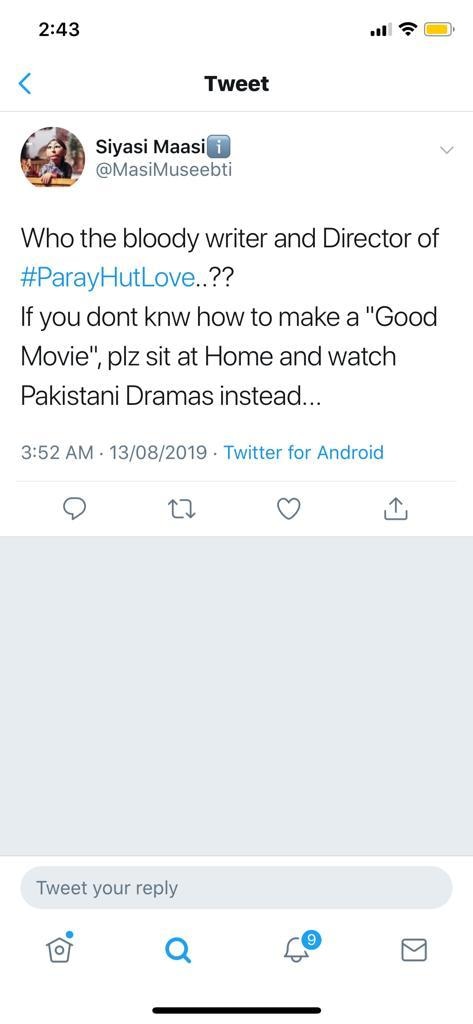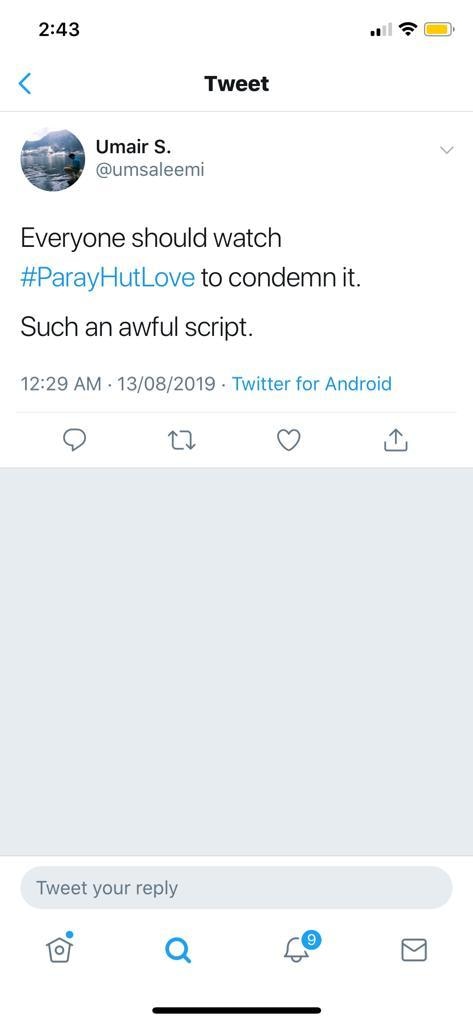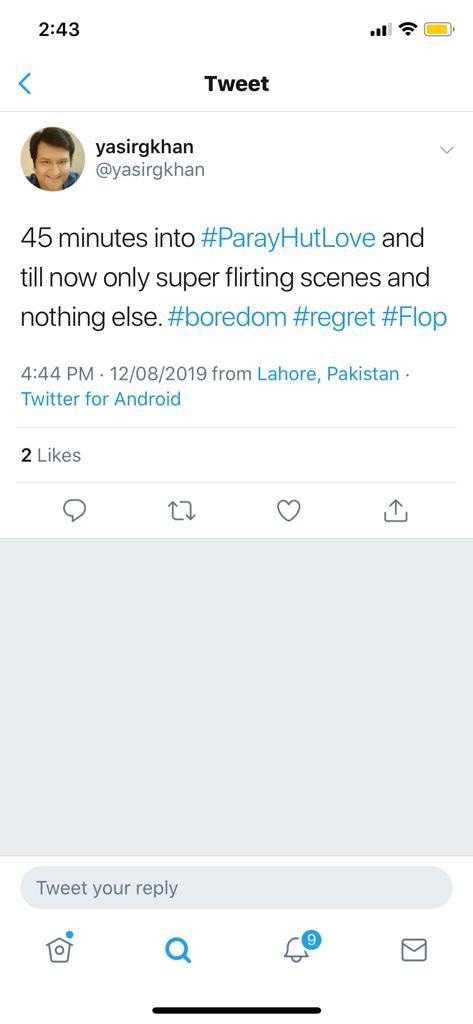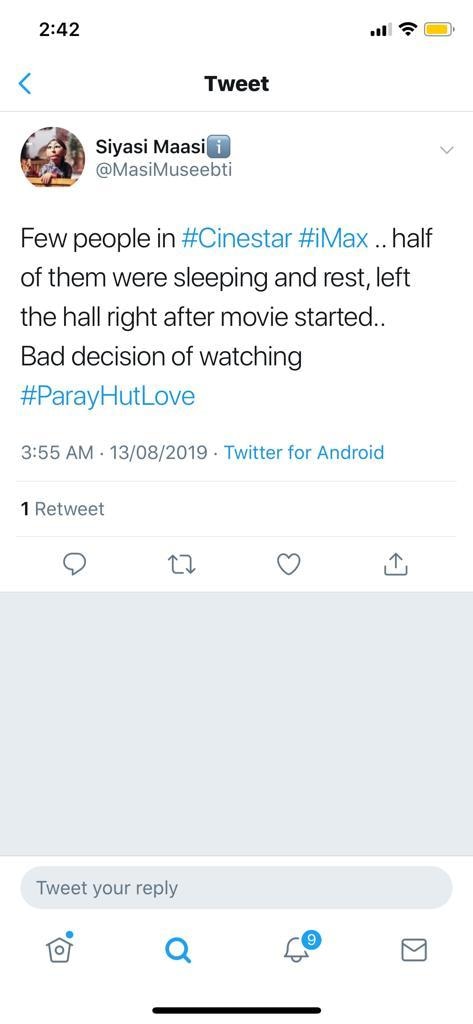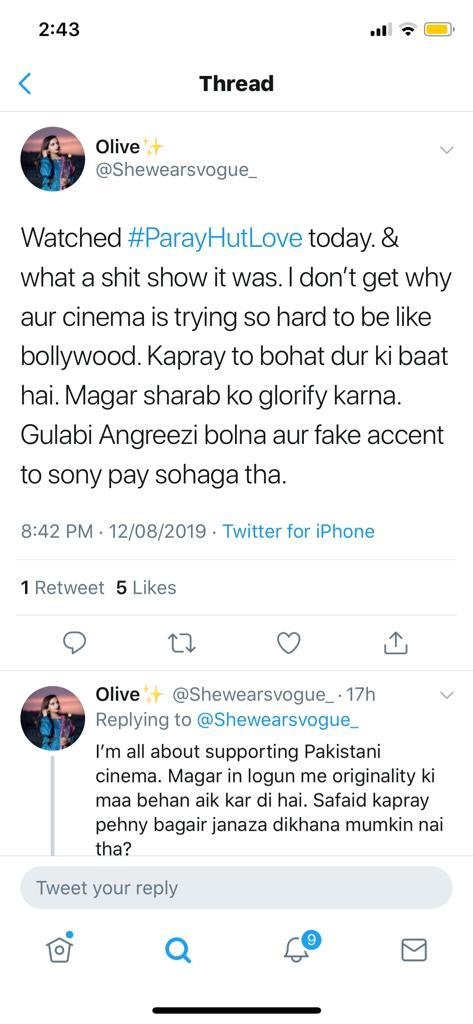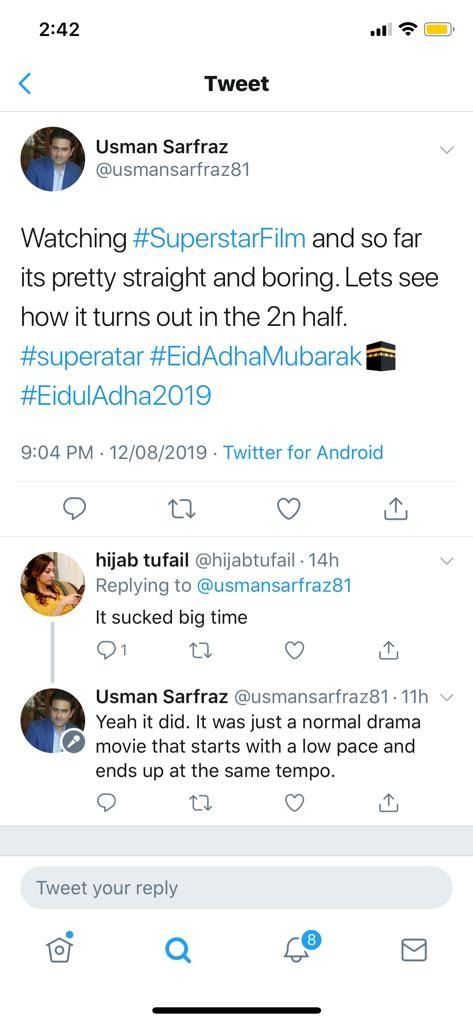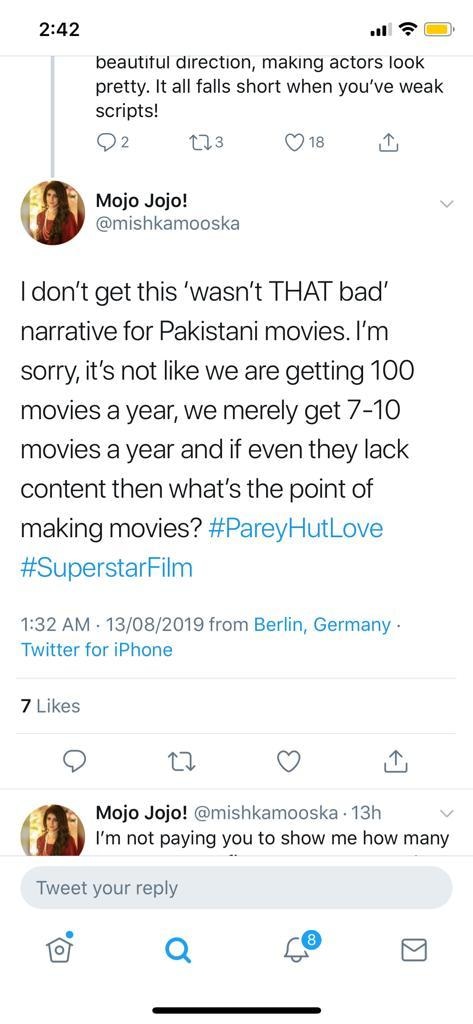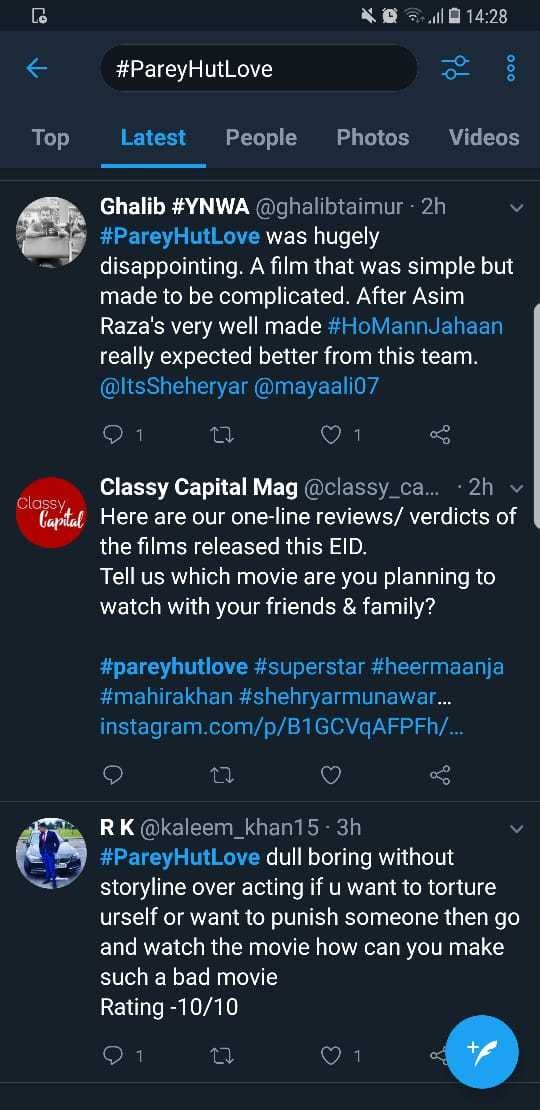 As for the performances, Shehreyar Munawer is back in his element after a stoic display in Project Ghazi. There is subtle differences in his character with the passage of time, which needs to be highlighted. He has managed to pull it off. As for Maya Ali, this was a lot more difficult role than the one she played in Teefa in Trouble. There is a lot of emotional weightage in it and one does get the feeling she is trying hard. It's not effortless and breezy. Part of it down to the type of role and perhaps some part because such roles don't come often. If one looks at them as a pairing, it hasn't worked as the two are on different scales. Shehreyar, is brooding through most parts of the film, while Maya's emotional scenes look slightly forced. They are playing their roles on different tangents. What makes it more difficult is those format of the film. These are interconnected stories but each with its own climax. This makes the film longer than it actually is.
While in the support case Zara Noor Abbas is terrific. Her role is limited yet she leaves an impact with her comic timing and supremely expressive acting. Ahmed Butt plays a friend of the hero. Something he could do in his sleep now. While Mahira plays a different type of 'superstar'; something explores in the future, I guess.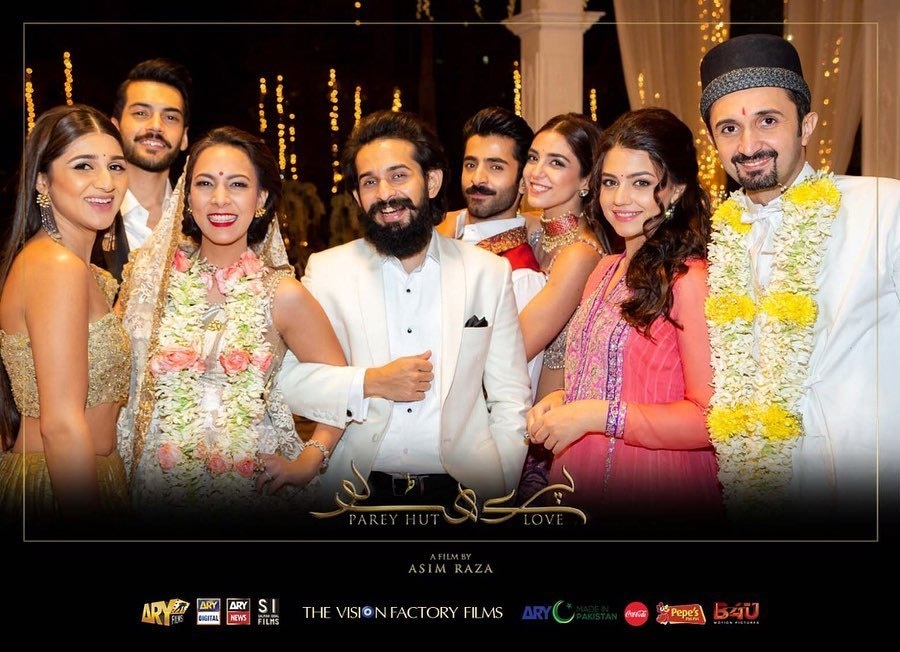 All in all, it is a movie full of flaws. Better scripting and acting was required to match the grandeur of its setting. The director sticks to what is conventional at least with the story. So while the film looks dazzling, you don't feel connected to the characters as much.
But if you have spent a few days in Karachi, this could be a welcome break from the pungent smells and horrors of urban flooding and Bakra eid.