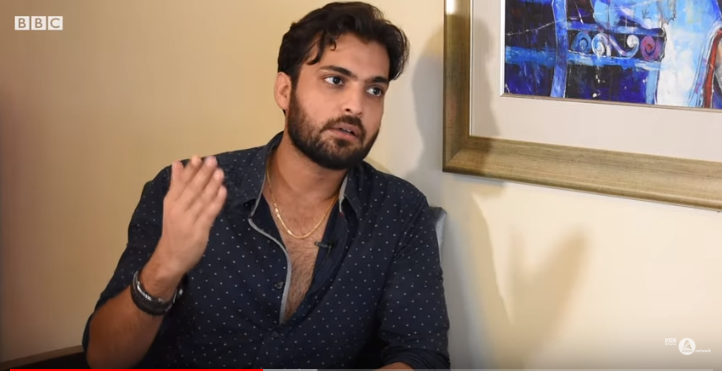 He tells Haroon Rashid that roles for men in dramas are limited...and that we need to make more shows like netflix...

Asad Siddiqui is a Pakistani actor. He started his acting career while studying for his MBA. The nephew of actor Adnan Siddiqui, he appeared in notable TV serials like Shadi Mubarak Ho, Gumrah, Khuda Dekh Raha Hai, Meray Apnay, Shikwa, Dareecha, Mumkin, Baraat series, Joru Ka Ghulam, Sanam, Zindaan etc
He is well known for his roles but is also known for her a great husband to his wife Zara Noor Abbas. Recently, the Challawa star sat down with Haroon Rashid on BBC Asian Network and he talked about very less roles for men in the media industry.
Asad Siddiqui wants Pakistani TV producers to start making content like Netflix and Amazon Prime do. He tells Haroon Rashid that roles for men in dramas are limited.
Asad also explains the challenges he's faced in trying to convince producers to experiment.
He says 'I always look at characters, I don't care about how I look. I usually don't even wear makeup on shoot.
When asked 'Female actors make a difference by picking roles and theres a few of these dramas but how important are the male roles in these drama"
Asad replies 'See what we're looking at is most of the dramas are female oriented. Men are usually antagonist, but why do they have to show men as the antagonist almost all the time? 20% you would see women being an antagonist, why is there unequality?
He also added 'You have to come up with the content which can be relatable to general public, we really need to work on our content, what we need to show. Because we show something, feel something else and it shouldn't be that way. We should show what we fully also feel'
Watch the full interview here: