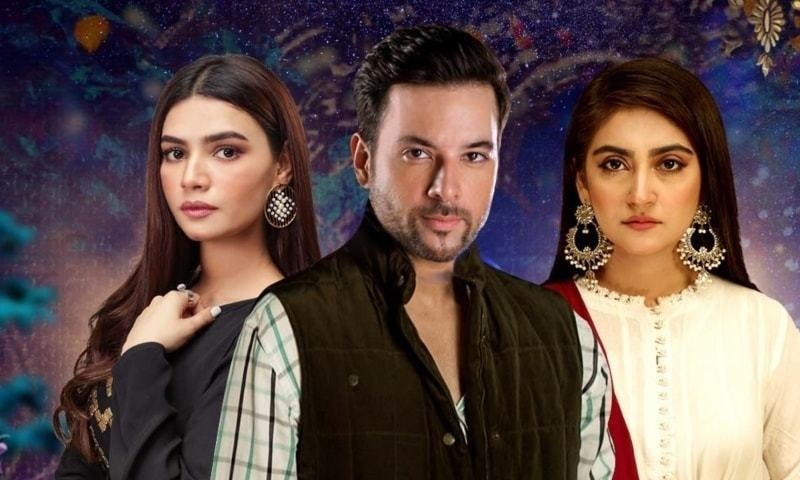 With a unexpected twist in the plot , the drama is not to be missed at all....

A relatively new drama , Ramz -e-Ishq is a beautiful story of a simple yet independent girl called Roshni played by Hiba Bukhari who for the sake of her dead fathers respect bows down to everything his family wishes upon her but never in our wildest dreams did we think that she would agree to marry Umar , the servant of the big house !
Written by Misbah Nosheen and directed by Siraj ul Haq , this week the episode took a very drastic turn which honestly we weren't expecting at all since we thought that the situation would be prolonged to few more episodes where Rayan ( Mikaal Zulfiqar) would have hopefully made his entrance .
With that not happening at all much to our disappointment the knieving Dada Jaan ( Abid Ali) and Phoopi played by Nida Mumtaz decide to get Roshni married to Umar ( Gohar Rasheed) to keep people away from talking about how on the day of her marriage everything fell apart .
Read : Ramz-e-Ishq Episode 4 In Review : Gohar Rasheed Stands Out As Umar
Roshni remembering the promise she made to her Dada if he would accept her father once again has no choice but to pay him back now with whatever he says and hence agrees to marry Umar who always knew what his masters were up to and wanted to tell Roshni but his mother didn't allow him .
Now married , both do not accept one another but act in a mature manner which was good to see. With Roshnis life now very complicated , the promos saw Rayan finally coming back home to find Roshni in front of him while having no clue what difficulties she faced in her life while he was away trying to mend his broken heart .
A well thought of story produced by Abdullah Kadwani and Asad Qureshi , we like the pace of the drama which keeps you engrossed within that hour .
Talking about the performances well Hiba Bukhari as we said before is the Shahnaz Sheikh of this day and age as she is simple yet so attractive that you cant help but love every character she plays . Gohar Rasheed is another attraction as well as Mikaal Zulfiqar who plays the love struck Rayan perfectly .
So with a lot of twists and turns still left , we cant wait to see Ramz-e-Ishq every Monday night at 8 pm only on Geo TV.