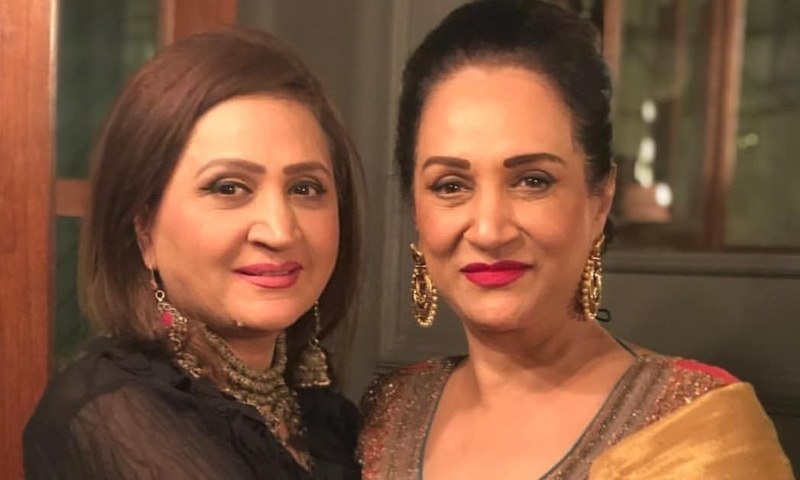 With the script penned down by Bushra herself , the play is called Zebaish.

One actress whom we simply adore for her natural flair for acting as well as a bubbly personality is Asma Abbas who made us fall in love with her portrayal of a mother in Ranjha Ranjha Kardi who adores her mentally disabled child with all her heart . Of course having given more memorable performances in many plays , Asma is all set to star in a new project with non other than her sister Bushra Ansari .
Yes guys the news was revealed by Asma herself while giving an interview to Haroon Rashid of BBC Asian Network where she said ,
'Bushra Ansari has written a drama called Zebaish and my character in it is a fantastic one ' .
Read : Bushra Ansari and Asma Abbas' Fun Take on the Indo-Pak Tension
Talking about the story , the much loved star said ,
'The story is about two elder women , two sisters then it goes on to their children too but main focus is on their story which is being played by myself and Bushra Ansari ' .
With the duo currently also appearing in Deewar-e-Shab , we look forward to their new play as we are positive it will be a script worth watching for sure .