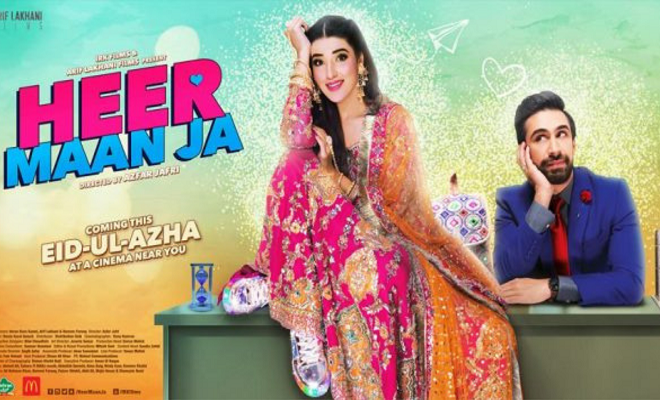 The movie has been appraised astronomically with big numbers and an enticing story the audience has loved...

Eid was a time for big movie releases, especially our own Pakistani ones. There were three simultaneous releases from our Industry, Heer Maan Ja, Parey Hut Love and Superstar.
Films usually do well on Eid. Even average movies did good business over the last Eid-ul-Fitr.
The film that has been running succesfully in the cinemas and the film that really made it is Heer Maan Ja, with a crossing of over 3 crores. Where as, Super star and Parey Hut love made 1 crore over the first few days of its release.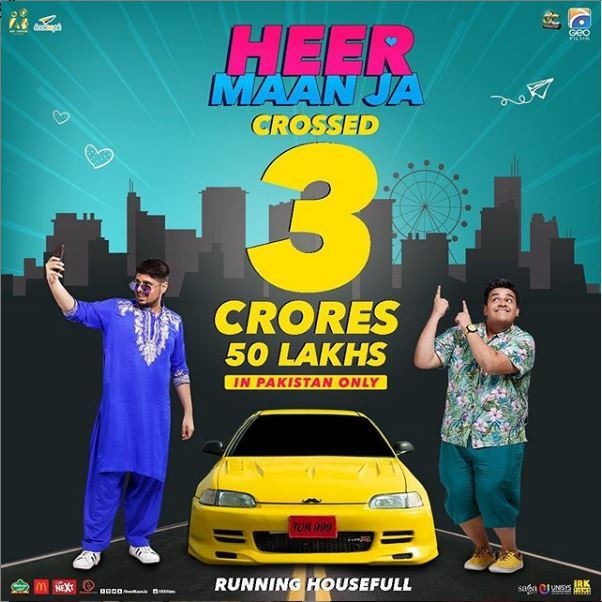 Heer Maan Ja, grossed Rs 3.5 crores so far with just a Pakistan release. Its release in the United States is slated for August, 23rd. While all Pakistan's Eid releases are faring well, Heer Maan Ja is expected to be better with a global release like the rest.
Sustaining well and being stagnant at the ticket counter, Heer Maan Ja has been making us proud as a nation. They have consistently set a bench mark for films to follow. Starring Hareem Farooq and Ali Rehman, this movie is surely one for the books!