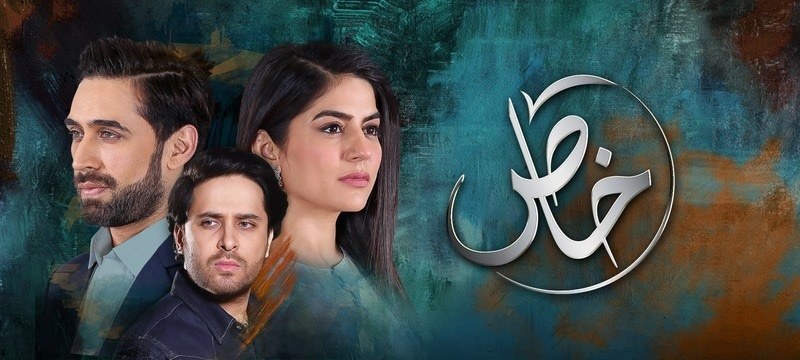 The episode is picking pace and finally they are working towards a solution...

Nida visits Faakhir and gets a lil aggresive, she is rather forcing it upon Faakhir, the love she has for him. She urges him to come for a proposal at home and that she has told everyone at home. Faakhir tells her that its not possible. He breaks the news that he's already in love with someone, breaking Nida's heart completely.
While Salma brings Amaar to visit her mother, where her mother tells Amaar how Salma has always told her mum about him, she asks if hes married when he tells her its almost been a year and that it's not going well. Salma insinuates a marriage should be broken at this point if theres so many differences. Salma's dad also meets Amaar and they all have lunch together.
Also Read: HIP Reviews 'Khaas' Ep 15: Ali Rehman Khan is Really Serving the Heat
On the other hand, Nida is really sad and she asks Faakhir to tell her about the love of his life. She assumes its her client Saba. Fakhir says he cant do anything about it and he can only wish hapiness for Nida. Nida being persistent is continuously urging Fakhir to love her back.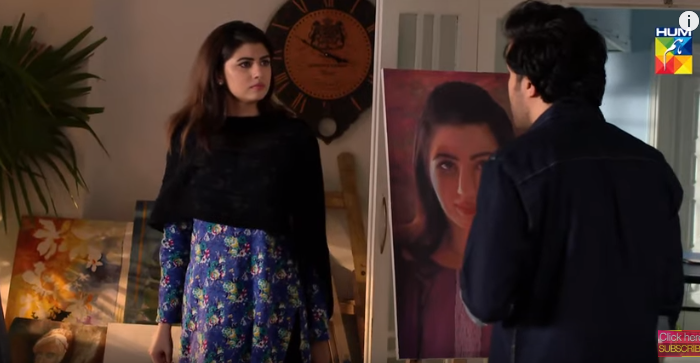 Saba's mother and dad ask for Ammar, when Saba tells them hes busy, her dad even calls Ammar and still hears a no from him. Amaar tells Saba's dad that Saba never told Amaar that her dad was visiting and that he wouldve come if he knew. Saba then tells her father upon confrontation that he's lying. Saba's dad doesnt believe her and say's to value her relationship with Amaar. Saba was once again told to put up with everything in the name of marriage & not only that, she was clearly told that she was wrong even if she was being slightly irritated with Ammar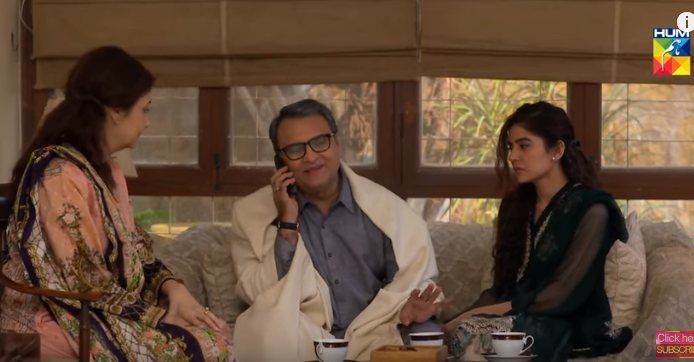 Upon confrontation, when Amaar reaches home, Saba tells him off. Amaar says he never wanted to get married to her and he wouldve married Salma if she wasnt already married. Saba takes a stand and tells Amaar she hates him and that hes the most self centred guy she had seen. She also tells him she would find someone much better than him. Meanwhile Amaar's mother hears everything.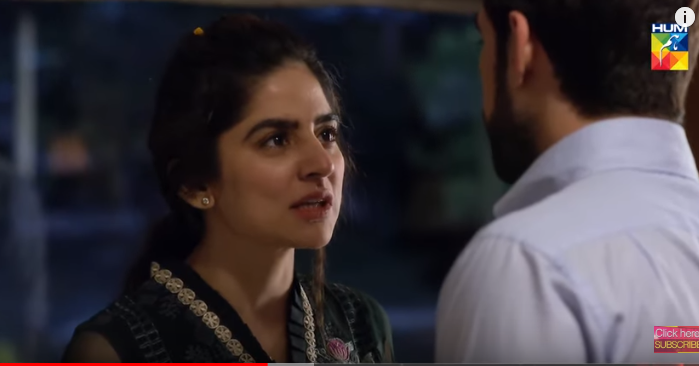 Saba then calls Fakhir to share her pain and tells her about Ammar's behavior. Fakhir tells Saba about Nida's love for him and that he doesn't love Nida. He asks Saba to knock sense into Nida, but Saba refuses and says she doesn't want to get involved in this matter. Saba still doesn't know thar Faakhir has feelings for her. Nida hears the conversation and passes by.
The next day, Nida tells her brother Amaar to take a look at his wife and see who she talks to all night. When Ammar's mother supports Saba and says Amaar why dont you stop meeting Salma. Saba was probably talk to her parents complaining about Amaar. Amaar then says no matter what, I dont want to be in this relationship.
Saba gets a call from Faakhir the next day, he calls her to check on her and tells her to eat and fight this battle and not feel lonely. Saba makes breakfast and then Nida joins her. Saba tells her if you dont mind I think your brother doesn't like your relationship with Faakhir when Nida cuts her off and says learn to control your pwn relationship with my brother first.
Salma calls Amaar and tells him that she's coming to the office to see him. Amaar tells Salma to stay home because Javeria has been spying over and reports to Saba. Salma says Javeria has always been the reporting type . Salma asks Amaar that she wants to marry him,
Amaar is also willing and doesnt seem reluctant. Salma then expresses all her feelings and calls him over. Javeria had been listening to the conversation again.
Salma then calls Javeria to keep her mouth shut and not to interfere, she also tells Javeria that shes the love of his life and a soon to be something. She also tells her to stay away and also inform this to Amaar's wife Saba.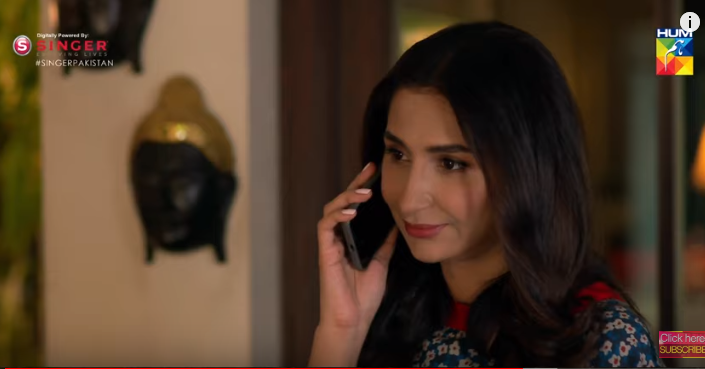 Amaar goes over to Salma's house to tell her that things are different now. He is married now. Salma says it doesnt matter. She is willing to marry him. She tells him she hadn't taken a divorce yet, but her family has no problem. He accepts her proposal.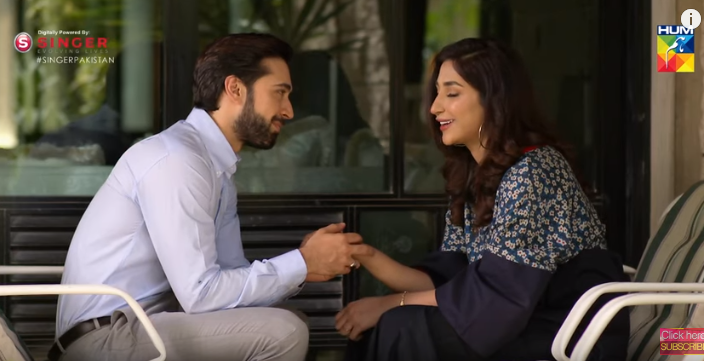 Nida goes over to Fakhirs house to check his phone, she then sees Sabas number and calls on it only to findout it has been her sister in law that Faakhir is in love with. She is broken and helpless. She then looks at the painting to see who it is, and it turns out to be Saba again.
Javeria then calls Saba to tell her about Salma and Amaar. She asks to meet her and tell her in person. Javeria then tells Saba about Salma wanting to get married to Amaar.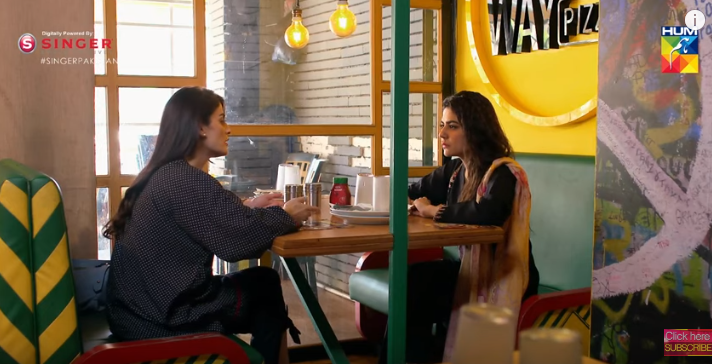 Overall, this episode of Khaas was brilliantly executed. I must say both Ali Rehman & Sanam Baloch were beyond brilliant in this episode especially. Sanam Baloch has definitely redeemed herself as an actor in this drama & this episode especially
Watch the full episode here: