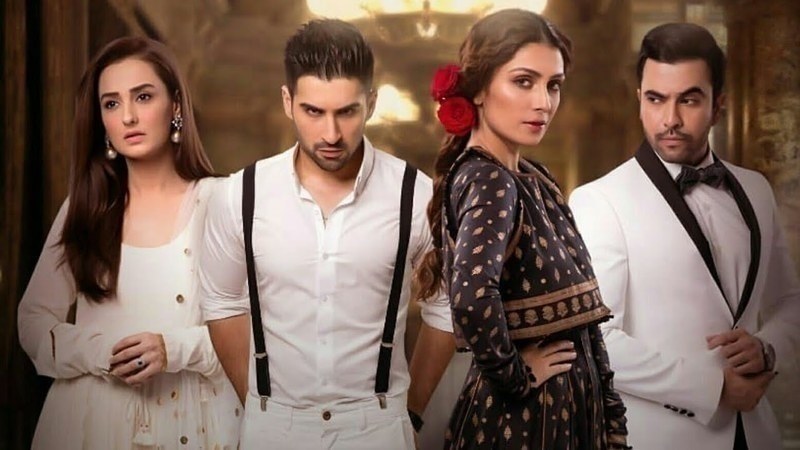 Ayeza essays manipulative Zoobia with perfection week after week...

Having been watching the Ayeza Khan starrer Yaariyan from the beginning the drama has had its ups and down but lately it became very interesting as Umair played by Muneeb Butt began to accept Sadia ( Momal Sheikh) as his wife and from the bottom of his heart began to distance himself from Zoobia which we were glad to see but last nights episode made us realize that no matter what Zoobia is never going to let Umair live a happy life with Sadia at any cost!
Written by Samina Ejaz, the drama is an emotional roller coaster where one problem or another keeps on arising but having reached its 19th episode we hope that at least someone begins to realize that Zoobia is not as sweet as she seems.
So what happened in last nights episode? Well, let us tell you all about it in case you missed it.
Read : HIP Reviews Yaariyan Episode 18: Ayeza Khan and Muneeb Butt are the True Stars of the Show
Zoobia wants Umair to only look at her but that is not happening so she stages a fake accident where Sadia having no choice sends him to help her little sister out but taking advantage of the situation Zoobia doesn't let go of Umair that easily and tries to spend as much time as she possibly could with him .
With Umair again trying his best to tell Zoobia that it was over, she being the clever one decides to try another tactic and begins to fill Sadias head against her own husband by saying that Umair was hitting on her!
Now we too were shocked at this because this is stooping very low but sadly girls like her do exist who can't see anyone be happy.
Junaid Khan plays Ahmer who married Zoobia after Sadia broke his heart but we hope that we see more of him in the drama as he was there only in few scenes last night.
Clearly dominated by Ayeza Khan and Muneeb Butt, Yaariyan sees a very nice on-screen chemistry between the duo and that makes watching this pair a delight. Direction by Wahajat Hussain is always on point as he never drags a scene and that helps in moving the story ahead.
So will Zoobias real personality be exposed or will Sadia continue to be miserable as her little sister continues to ruin her happiness every step of the way? To find out don't forget to watch Yaariyan every Friday night at 8 pm only on Geo TV.