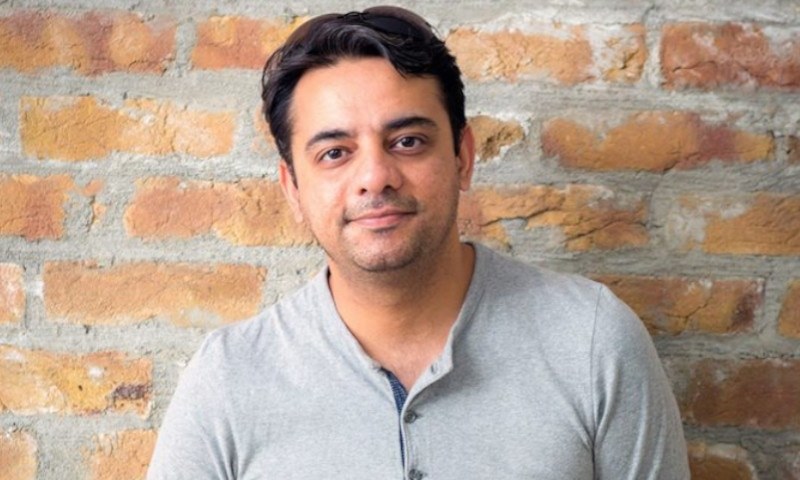 This Eid-ul-Azha witnessed stiff competition at Pakistani theaters, with the country's three leading studios competing for box office gold. Among the three productions, IRK Films' Heer Maan Ja, directed by Azfar Jafri, managed a strong opening and also received much praise and adulation from moviegoers. The film marks Azfar's fifth consecutive successful opening, which is a record of sorts, and the fourth one that has managed a strong initial from IRK films.
HIP managed to get in touch with the very talented filmmaker to learn about the kind of reception the Ali Rehman Khan-Hareem Farooq starrer has received, with figures circulating in trade suggesting the film grossed a whopping PKR 30 million over the first three days. "I feel tremendously happy and excited that people are coming out and watching Heer Maan Ja -- we have gotten an amazing response from the audience," he said, adding "I personally went to a couple of cinemas here in Rawalpindi-Islamabad myself, and I asked individuals in the audience how they felt about the film, without disclosing the fact that I was the film's director. The responses I received were overwhelmingly positive." Azfar also believes that this would lead to a good word of mouth for the film which would aid in its long term box office prospects. "I also asked about whether they would recommend the film to others, and again, without knowing who I was their feedback was very encouraging, with most saying that they would definitely do so. The cine-goers especially appreciated the family-friendly nature of the film."
With the solid response at movie theaters, the film is expected to score some very good box office figures. "I feel the movie's haul at the ticket counters it is going to keep growing steadily, and I am looking forward to a really good figure over the festive period and also in the longer run," commented Azfar, noting that this is a great time for local cinema. "Overall I feel pretty excited for Pakistani cinema as this Eid saw three major productions -- Heer Maan Ja, Superstar and Parey Hut Love score at the box office. Even my previous film Sherdil was re-screened due to strong audience demand."
The director was heartened by the fact that audience turnout has been solid across the board. "We were always expecting a good response from Punjab due to the film's music and its title. The final numbers will tell where the response was the best, but overall it has been great with shows in Islamabad/Rawalpindi sold out, and the response from Lahore and Karachi, especially from the mass-oriented areas, has been fantastic as well as I have received many messages from cinema owners saying the audiences have been hooting at and greatly enjoying the film."
We could not help but query about what lies next for the prolific director. "After a long time, I would taking a few months break before diving into the production of my next venture," he responded, adding "Insha'Allah I would be coming up with another film next year, which would again be from a new genre."
Here's wishing Azfar Jafri all the best for Heer Maan Ja and his upcoming film, and we look forward to watching more cutting-edge entertainment from him in the near future!