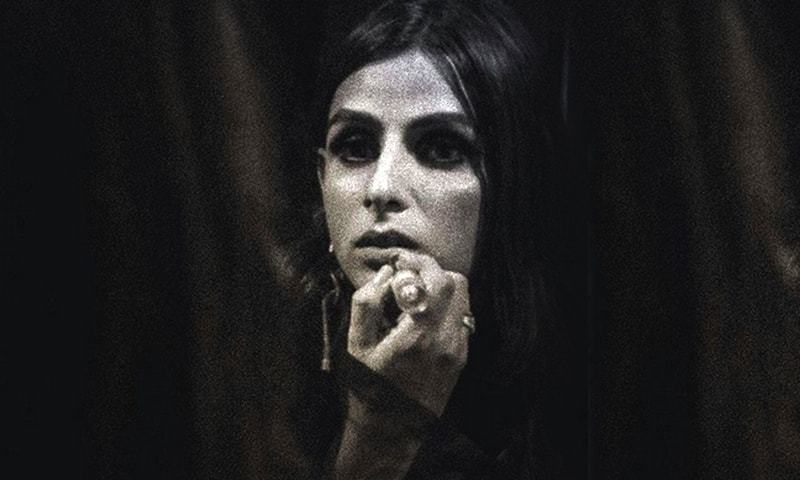 Kami Sid talks about life and the transgender community...

In a sea of intolerance; her accomplishments pile up pretty high. Kami Sid is the first Pakistani transgender rights activist who stands tall as soldiers in a battle for liberty fighting stigma at every step. Born to a middle class family in Karachi; Sid was raised by a supportive mother. A degree holder in business studies is also a model, actor and LGBTQ rights activist. Scroll down to meet a respected household name of Pakistan in a candid chat with HIP.
HIP: Kami you are living life as your true self. How important is it for you to tell your story?
Kami Sid (KS): I belong from a middle class family and I am well aware with the problems of trans people at a grass route level. It's a sad reality in our country; if someone is willing to come up and do good work he or she is discouraged and let down to a large extent. It's very important especially in a country like Pakistan where opportunities for transgenders are very less. It isn't just about us; I feel every inspiring man or woman should narrate their story to the world for people to get influenced.
HIP: What are your earliest memories of childhood? Was your family supportive?
(KS): My family was initially supportive due to which I completed my early education otherwise it would have been difficult. It's not the case anymore as I am now a celebrity transgender woman. It's unfortunate that our society is still embedded with such orthodox mindset on looking to at showbiz as a bad profession. I am on a mission to and trying to the optimum to change such mindsets.
HIP: How did you overcome hurdles and rejection that came your way?
(KS): I am still facing hurdles in my life, at times people accuse me, try to stop me from doing good deeds. Eventually it depends on what one wants in life. I seek towards making proper provisions for the betterment of the society, a respectable status not just for myself but for my entire community. It begins with seeing and recognizing trans people in every aspect of society.
HIP: You created magic in the photo shoot with Waqar J Khan. Do you think it really brought you in the limelight?
(KS): Yes, I am thankful and blessed that I got my first break through this photo-shoot. However in my head I was already a celebrity (laughs). I was fortunate to have a supportive team by my side that recognized and exploded the talent in me. The shoot wasn't a success in Pakistan; it gave me global recognition too.
HIP: 'Rani' is on a record breaking success spree at all international forums; the list goes on and on. It is now heading towards Cannes film festival. How has life changed after Rani?
(KS): Not many are aware, that I had already completed the shoot of Rani before I got into modeling. During the shoot; I never thought that it would turn so big. Having said the amount of hard work and dedication the entire team had put into it, made me felt that this might be a game changer for me. It was the first Trans related short film to be represented at the prestigious Cannes Film Festival. I was humbled that celebrities of Pakistan showered their love and support towards Rani. Mahira Khan sent me a message personally and acknowledged my achievements; so yeah it feels great enjoying all the adulation coming my way.
HIP: How do you plan to maneuver your acting career?
(KS): I have signed a big budget film; I am not supposed to talk much about it; it's a film for a cause, it's a bit similar to Rani with a much bigger and broader perspective. In future, if good meaty roles come my way, I'll surely grab them.
HIP: Keeping in view the entire transgender community, what active measures are you taking for their rights and issues in order to give them a better life?
(KS): I was already working as a Tran's right activist before modeling for Sub Rang Society. I am still working for them; their basic motive deals with transgenders rights - awareness and other LGBT community empowerment. I have been associated with Street to School; it's a community based school and they are doing great work in Hussainabad and other streets of Karachi. I am a board member of Naz Pakistan. I have attended various national and international seminars and meetings; did various sessions, trainings and workshops for their rights and my community liberties. I am working at a grass route level by supporting trans people morally and by providing them with legal protection through media agencies.
HIP: In Pakistan, the rejection of a transgender person starts from the parents, then relatives and society. Further they are ridiculed by children in school; most of them run away and don't get education and end up as beggars or sex workers. As an activist, what do you do to sensitize parents, school / college children and society?
(KS): I agree with the fact that in Pakistan we do face early rejections from our homes. I feel the biggest weapon in today's time and age is media; it's high time that we should start proper awareness campaigns. Teachers should be educating and making parents realize that their child is special and capable of delivering and above all he has the right to live a respectable life.
HIP: Do you feel the Western world is more accepting of the third gender than Pakistan where family and society are reluctant to accept them?
(KS): In west, the lesbians and gay community is more accepted and visible. There aren't much of the Trans people; we are evident in Indo-Pak due to our history within this region. One thing good about the west is the humanitarian factor which is their top priority; even animals have their own rights. Policies should be designed at national level and shall be implemented by all transactivist. In Sindh, we are working towards implementing 'Sindh Transgender' (Protection Policy Act); we are aiming towards a change but it isn't sudden.
HIP: On a happier note what is something you are willing to share with your fans that they might not know about you?
(KS): The word is 'Respect' what we need from the society; live and let live.