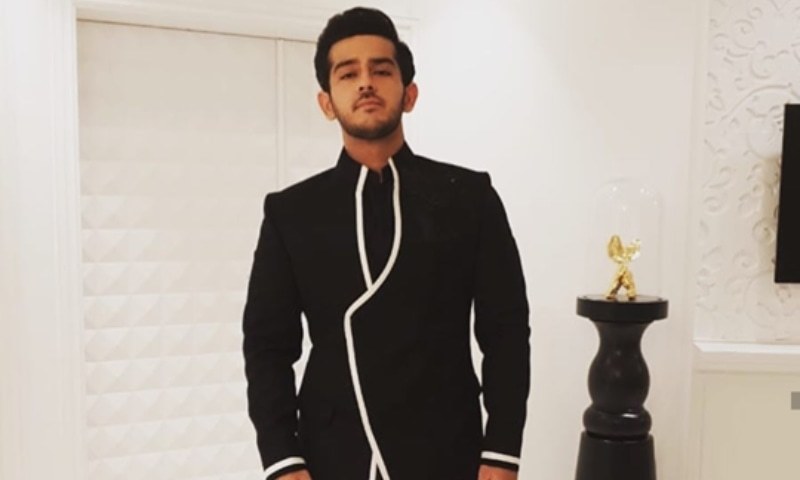 'I will respect him for whatever he chooses to do ' said the young star about his father who is now a proud Indian .

The industry is blooming with talent and we for one are always happy to see that. Now one star kid who has recently managed to make a place for himself purely on his talent is Azaan Sami Khan who composed beautiful tracks for the Hamza Ali Abbasi starrer Parwaaz Hai Junoon as well as Sheheryar Munawwar's Paray Hut Love. With him to also make an acting debut with Patakh Dey, it is his own penned down film Superstar staring Mahira Khan and Bilal Ashraf which is receiving rave reviews these days too.
But one thing which has always made us wonder is whether his famous father Adnan Sami Khan who is now a dedicated Indian is even proud of the achievements which his son has gained in a short period of time or not and whether they even share a civil relationship as we remember him when he was very young , Adnan had taken Azaan away from his mother Zeba Bakhtiar and was returned after some time .
Read : Azaan Sami Khan Talks About His Upcoming Project
Talking about his father in a recent interview with Diva magazine , Azaan said ,
'My father is more like a mentor , I can seek advice from him , we have had an odd relationship in my life and because of that it is more like a mentor, a friend but it is no doubt an amazing relationship ' .
Talking about how he has never openly said anything about him especially with Adnan Sami Khan always favouring India , Azaan replied ,
'As a child I have no right to comment on his choices , I can say what I like in front of him but he's my father and I will respect him for whatever he chooses to do . Me, on the other hand made my choices and I have been very clear that I am a Pakistani and want to work here '.
With Azaan finding some of the memes made on his father funny , we simply loved the way how he chose to speak about him in a dignified manner and hope the duo do make some amazing music sometime together too !