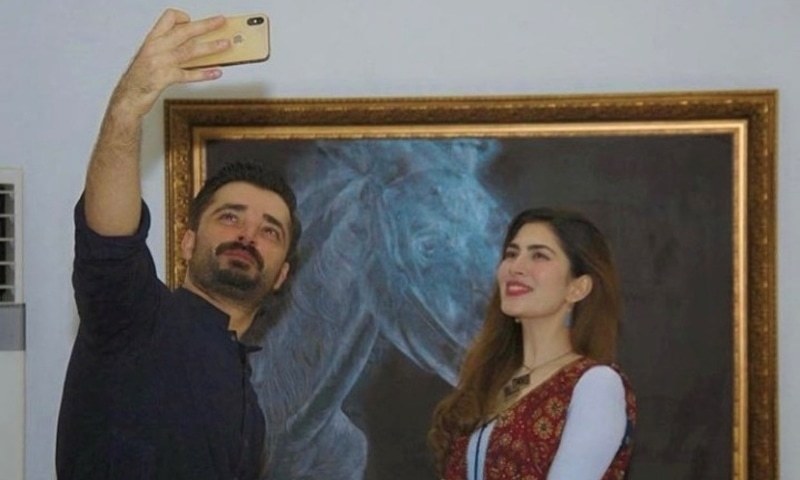 One of the most surprising news which we have recently stumbled upon happens to be related to two extremely good looking people namely Hamza Ali Abbasi and latest sensation Naimal Khawar who are all set to get married this month !
Yes guys apparently it is all true as the wedding invitation of the duo is doing rounds on the internet and we can't keep ourselves calm at all as this is a relationship we had no clue about.
Read : Hamza Ali Abbasi Shares His Hajj Experience With People
Quite excited and thrilled for the couple , who in fact were spotted together at the theatrical play Nach Na Jaanay show in Islamabad recently not to forget how he also came to support Naimal at her exhibition , we honestly thought they were just friends and never imagined that they were heading towards marriage.
According to our sources the news is in fact true and the Nikah is all set to take place this coming Sunday which happens to be the 25th August followed by Valima on Monday 26th August 2019 .
With us happy for this gorgeous couple , HIP would like to congratulate Hamza Ali Abbasi and Naimal Khawar and wish them a very happy married life ahead.