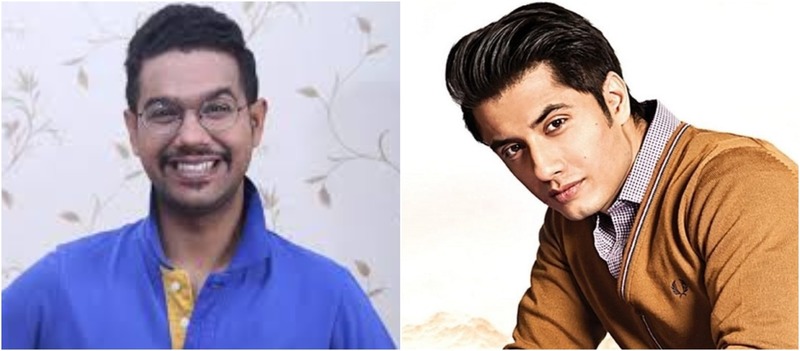 Ali Gul Pir took to his social media clapping back at the alleged 'harasser' Zafar for suppressing freedom of speech...

Upon Allegedly making deragatory remarks on singer Ali Zafar, Federal Investigation Agency (FIA) has issued summon notices to Pakistani celebrities . The list includes Iffat Omar and Ali Gul Pir among many others.
The singer had submitted an application to cyber crime saying that he is being maligned on social media. He also called it a 'pre-planned conspiracy' against him due to which him and his family faced severe mental and financial loss and stress- According to a media report.
Ali zafar has now requested the cybercrime cell to take action against those who have been maligning his name on social media. This all is part of the ongoing defamation case against Meesha Shafi who accused him of sexual harassment.
The FIA has also summoned Maham Javed, Fareeha Ayub, Mohsin Syed and Subha Ghani among others. While model-actor Iffat Rahim has already recorded her statement, the rest are expected to have their statements recorded next week.
Ali Gul Pir released a statement on his social media lastnight clapping back at the alleged 'harasser' Zafar for suppressing freedom of speech.
"Before anything, I want to make it clear that I received the noticed and that I have already given my statement to the FIA. Now I need to share my truth. In Pakistan, some people have so much power that they try to silence you if you don't agree with them," he wrote
"A certain celebrity, in this case feels we can be silenced by being served these notices. Should we go to jail just for voicing our opinion within the boundaries of law? Or should this 'hero' realize that freedom of expression is a fundamental right and that you can't react with intimidation if someone calls you an 'alleged harasser'. This is a classic case of those with influence trying to suppress dissent," He added.
On May 1, Pir mocked Zafar over his statement when he said that he will forgive Meesha if his wife Ayesha Fazli forgives her.
"Only in Pakistan; An alleged harasser is so high up on his horse that instead of being defensive, he is talking about forgiving the victim if his wife gives permission. Plus he's retweeting Waqar Zaka, that's when your shit is messed up," Pir wrote on Twitter.
Last month while appearing before the court, Zafar said that a campaign has been run against him on social media based on lies through fake accounts.