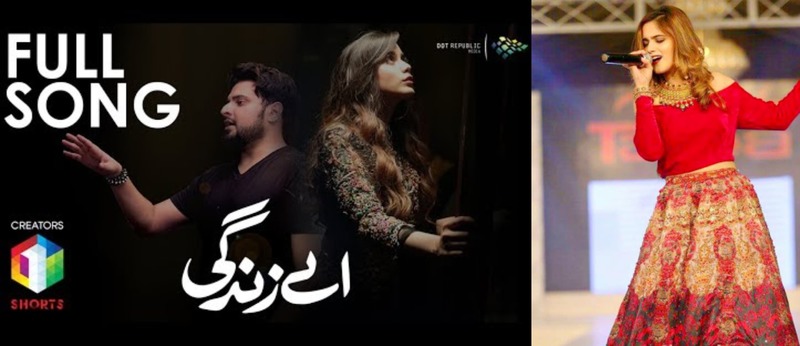 Dot Republic Media, in collaboration with Next Level Entertainment, has launched track 'Aey Zindagi' by Aima Baig and Nabeel Shaukat Ali to unveil the upcoming release of six short films coming soon.
According to a press release, the films will be starring Saboor Ali, Minal Khan, Muneeb Butt, Wahaj Ali, Hassan Ahmed, Furqan Qureshi, Faryal Mehmood, Ali Safina, Gul-e-Rana, Sabeena Farooq and many others.The short films will be released on Youtube and a digital streaming service.
The OST itself is a love song, with Aima Baig and Nabeel Shaukat lending voices to the OST. They have made magic out of the track.It's a mellow song with a meaning behind it. It is a lovey dovey song going in contrast with the theme of the stories in the star studded digital film. Aima adds soul to the OST with heart wrenching lyrics to go with it.
Listen to the OST here: