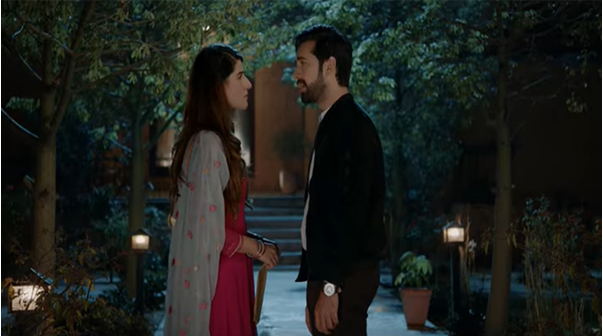 A true sense of love and romance can be felt in this melancholic number, we are totally singing the blues with them

As we are seeing 'Heer Maan Ja' ruling on box office and becomes the most favorite film among the audiences with its unique direction, acting or even overall production.
Although team of 'Heer Maan Ja' have been on a roll recently, giving us one music video after another, and making it difficult for us to forget its magic even after weeks of its release. Today, the slow, melancholic version of song 'Chan Mahi' has been released on various platforms and created an emotional stir in the audience.
The song envelopes all kinds of heart-breaking emotions in it, while at the same time makes you feel like you're a part of the story. This time song has also a female voice sung by Raazia Abrar along with Abdullah Qureshi.
A hint of sadness and heartbreak enhances the emotion-inducing number. The lyrics of the song by Abdullah Qureshi himself along with Kinza Razzak deserve to be applauded for the intensity of feelings they have managed to express.
The thing that has left us hooked is the way Hareem Farooq and Ali Rehman Khan have played their part in each music video. Where we can see both Ali and Hareem giving us all kinds of sad vibes. The versatility both the actors depicted in this movie is extremely impressive.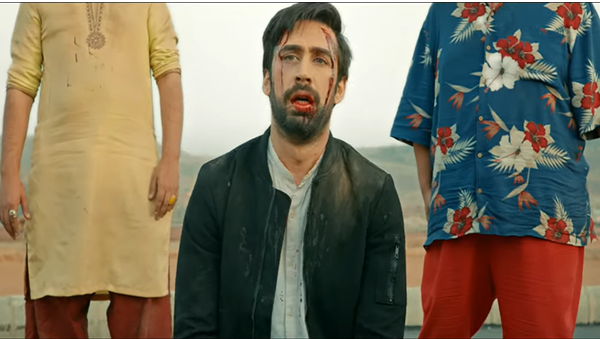 We can see all the pain and obstacles that Heer and Kabeer go through, the deep sense of loss and betrayal, and an urge to look for some faith in each other, away from their disturbed lives– all emotions can be seen in this slow version of Chan Mahi, which turns out to be an absolute tearjerker. Apart from that we have also seen some glimpse of Faizan Shiekh, who didn't miss any chance to steal our hearts with his villainous look. We already awed on the chemistry between the two and this song is no exception. All praise to the director of the movie Azfar Jafri and the production team for some excellent cinematography.
Let us know how you feel about the song :