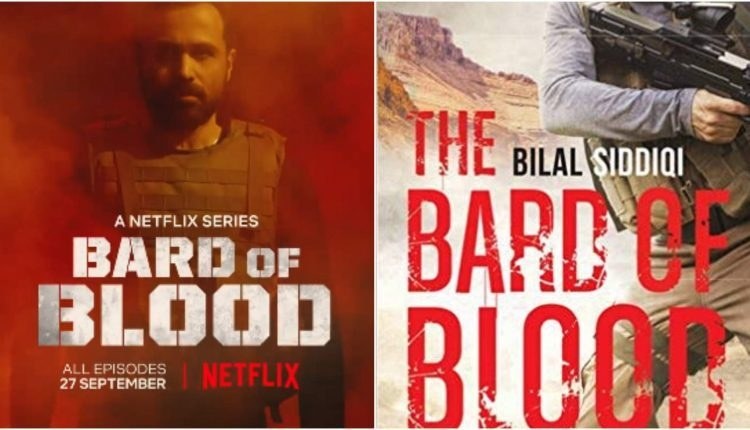 The plot of the story shows Pakistan in a negative light and this is exactly what Mehwish Hayat gave a speech about...

For quite some time now, Shah Rukh Khan has been teasing his involvement in a eight-episode series that he is producing alongside Netflix, called the Bard of Blood. The first few videos involved Shah Rukh Khan being asked to interrogate someone and him trying to avoid the task because he's apparently a 'gentle soul' and a 'romantic hero', The series feature Emraan Hashmi.
Based on Bilal Siddiqi's book of the same name, Bard Of Blood features Emraan Hashmi as excommunicated RAW agent Kabir Anand, who is called back to service after four intelligence officers are held captive in Pakistan where it is shown Pakistanis as terrorists.
The movie is getting bashed for its anti-Pakistan plot which shows the country in a negative light. In a recent tweet, Shah Rukh Khan described it as "a thrilling tale of espionage, vengeance, love, and duty".
Uh, we beg to differ!
At a time like this, when tensions are at an all-time high between India and Pakistan and inaccurate depictions on media can do some serious harm, it is irresponsible to promote content which paints out Muslims and Pakistanis as terrorists instead of portraying them with some nuance.
Mansha Pasha and Haroon Rashid were also one of the people who lashed out on India and called them out for making better storylines, "Can india find some storylines that dont show Pakistan in their "rescue missions". How about some rescue missions for Kashmiris in kashmir? #KashmirStillUnderCurfew says Pasha.
Alot of people only had negative to say about the trailer and the plot of the show:
This is exactly what Mehwish Hayat gave her speech about, this is what the Indian media does, at a sensitive time like this when tensions are rising between the two countries, It is absurd to show the opposing country in a negative light and increased the hatred for the masses. We really expected better from Shahrukh Khan.
What do you think about this story? Let us know.