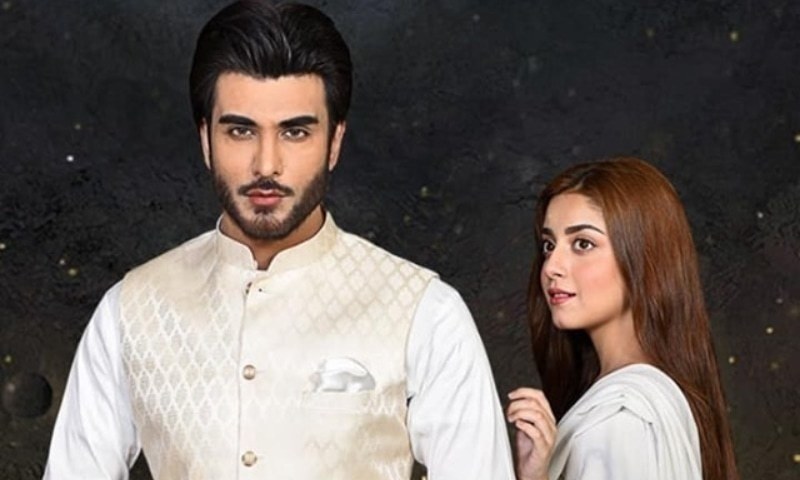 Previously known as Kun Faya Kun, the Imran Abbas starrer now has a new name...

Having not watched Kun Faya Kun aka Jo Tu Chahay initially we caught up with the drama after first few episodes were aired and fell in love with it immediately as it was a story which was spiritual as well as family-oriented not to forget it has greats like Azra Mansoor and Imran Abbas in one frame but this weeks episode left a bit of a bad taste in the mouth as we don't understand why Apa Ji made Armaan marry his annoying cousin Alisha whereas he was clearly in love with the sweet Mashal played wonderfully by Alizey Shah.
Penned by Qaisera Hayat, we do like this story doesn't get us wrong but our heart just goes out to Mashal who so far has not received a single bit of good news since the drama began and is always seen sacrificing her happiness for others.
Read: HIP Reviews Kun Faya Kun Episode 5: Alizey Shah Wins you Over as the Innocent Mashal
Directed by Ilyas Kashmiri , the drama wins you over for its simplistic approach as nothing in it is over the top but one thing which we don't understand is that why did Apa Bi made Armaan ( Ahmed Taha Ghani) marry Alisha who is a very selfish person and then after agreeing to marry her he very quickly forgets about Mashal and plans to live with her all his life !
Now what made Apa Bi take such a drastic decision is what we will have to wait and see but it was shocking to see an elderly person like her not try to knock some sense into Mashal who seems to give up on everything which comes her way.
With Armaan's mother very upset with this turn of events she urges her son to divorce Alisha as soon as possible but so far he has no intention of doing that and we can't say that we are pleased for the duo as it looks like a very odd pair indeed.
Coming towards the episode, Mashal has gone quiet now and has learned to accept that happiness will never knock on her door but with Hashir ( Imran Abbas) finding out that Armaan planned to marry Mashal first he goes to Apa Bi to ask why did she take the decision which she did.
So what will be her reply is what we look forward to finding out next Thursday night at 8 pm only on Hum TV as the drama clearly belongs to Azra Mansoor, Alizey Tahir and Imran Abbas who are giving excellent performances week after week.