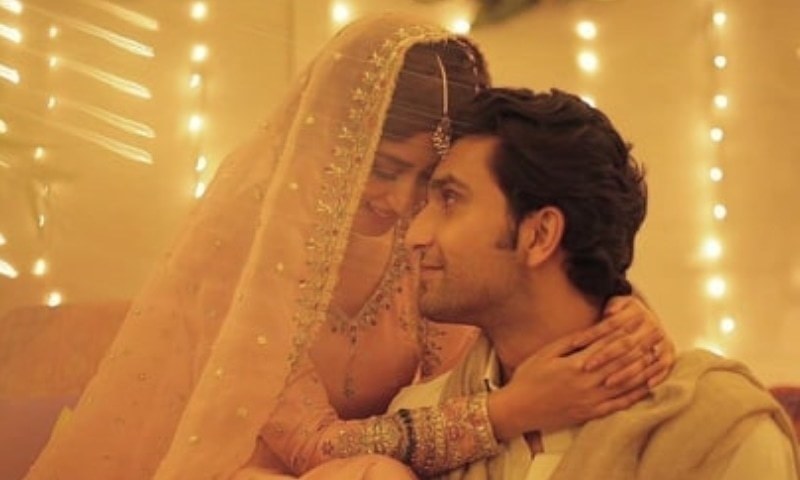 Titled Dhoop Ki Deewar, it has been written by Umera Ahmed and directed by Haseeb Hassan...

Two of the hottest stars in the industry happen to be Ahad Raza Mir and Sajal Aly who stole everyone's heart with their performance in drama Yaqeen Ka Safar and then, of course, came together again for the period drama Aangan. With the duo about to get married too, it seems that they will be seen in a web series soon called Dhoop Ki Deewar which happens to be a cross border love story.
Written by Umera Ahmed, the web series is inspired by true events as well as emotional stories told by the loved ones left behind in similar circumstances.
Directed by the Diyar-e-Dil famed director Haseeb Hassan, he recently revealed more about the project to Instep where he said,
'Dhoop Ki Deewar is not a love story: it is a love-hate story based on the love-hate relationship between people of India and Pakistan. That's the only way WE can write and read a love story between these two people that's what almost 70 years of unending hatred does to people and their sensibilities. And the most difficult thing for a writer in the subcontinent is to write an Indo-Pak love story."
Read: Are Ahad Raza Mir and Sajal Aly Getting Married Soon?
Written in the backdrop of Kashmir and Pulwama attacks, besides Ahad and Sajal in the lead the web series also includes Samiya Mumtaz, Samina Ahmed, Savera Nadeem, Manzar Sehbai, Adnan Jaffer, Zara Tareen, Paras Masroor, Hammad Siddiqui, Ainy Zaidi, Salma Hasan, Lubna Aslam as well as our very own Mithoo from Suno Chanda 2 Raza Talish.
With more than half of the project shot, Dhoop Ki Deewar will release online on various international platforms that might include Netflix too!