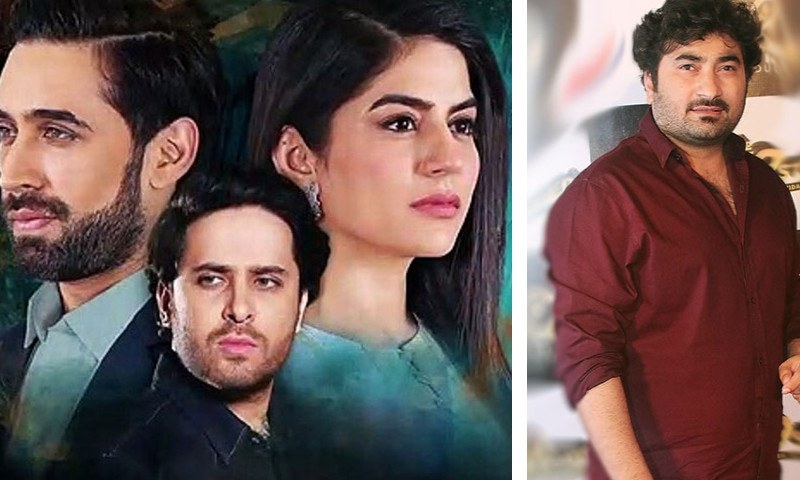 The 'Ishq Tamasha' director talks about the success of his latest play,,,

Danish Nawaz is one showbiz luminary who has truly worked his way up the ladder of success. Gaining popularity as a comedian early on in his career, he want to star in a strong of hit sitcoms and television plays, eventually progressing to films where his hilarity inducing performances were noted in films such as Wrong No and its sequel Wrong No. 2. Along with his acting projects, Danish over the last few years has also ventured into direction, helming notable projects such as Ishq Tamasha that was aired on Hum Network.
His latest directorial venture, Khaas stars Sanam Baloch, Haroon Shahid and Ali Rehman Khan and is currently on air. It has received much praise from the audience and critics alike for its sensitive depiction of flawed relationships. HIP spoke exclusively with Danish about Khaas and how it has turned out to be a winner. Here are edited excerpts from the conversation…
On the kind of response 'Khaas' has received…
"The drama may not have generated the most record breaking television ratings, but I know it has gained a cult following, especially amongst the more well-to-do segment of the audience. And interestingly, through the serial my credentials as a director have become well known to a lot of people too, as I have received complements about the show within the country as well as during my travels abroad."
On whether the TV show is based on a true story…
"A lot of people have come to me and said that they can see glimpses of their own lives in the show, or that they know some individual who has gone through similar circumstances. So you can say it is somewhat based on true-events, and the credit for that has to go to the scriptwriter Sarwat Nazir who has treated her the subject material sensitively and with finesse, coming up with such realistic situations and dialogues that people tend to think that this has actually happened."
How did he manage to extract the realistic performances?
"Prior to each shot, I ensure that the cast has memorized the lines by heart and that they are performing them as is required for the scene. To do that, the actors rehearsed each scene four or five times, till they completely nailed the dialogues. They were by and large very cooperative, and like they say, successful teams deliver successful projects. Perhaps that is how they were able to bring about a high level of realism on screen."
On how it was like to work with an ensemble of senior actors and relative new entrants...
"Sanam Baloch, is ofcourse a very accomplished actress who is a powerhouse of talent, so she pretty much knew what expressions she had to give for each line, her dialogue delivery was completely on point. As far as Ali Rehman Khan and Haroon Shahid are concerned, these are two actors who worked very hard during rehearsals, that is how they were able to give such a convincing performance. Especially Haroon, he really wants to learn and do each scene better. The actors are nothing like the personas they portray on screen, but the credit goes to their performance that they are so believable."
On jumping onto the bandwagon of film direction..
"I have been offered to do three or four films, but I am still looking for the right story. It is the content which matters to me the most, I would not like to settle for an ordinary rom-com. I want to do a film which shows romance along with the struggles one has to go through in life to achieve something worthwhile. So waiting for the right kind of story, and then definitely I will jump.