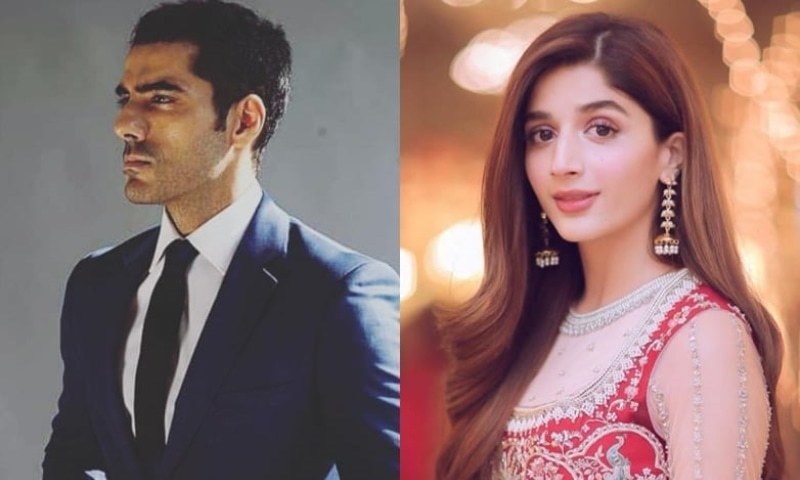 With the teasers out , the duo look awesome together and we cant wait to see more of them very soon.

This year has seen some amazing plays go on air and where we have been kept busy watching most on various channels right there even the about to air soon plays have caught our attention and the list to watch what and when is already underway . One addition to this list happens to be of Daasi which has Mawra Hocane and Adeel Husain in the lead and going by the teasers it looks like a project not to be missed at any cost .
Being presented as a unconventional tale , Daasi has been written by Misbah Nosheen who gave us Ishq Tamasha to name a few and is being directed by Mohsin Talat .
Read : Mawra Hocane Stands in Solidarity with #StopChildSexAbuse
Staring Faryal Mehmood as well , the teasers of the drama are already out and we love seeing Mawra back on the small screen after her period play Aangan ended . With her playing a character called Sunheri , she comes across as a bubbly girl who is full of confidence but something or another happens which will change her drastically .
Looking at the second teaser which shows Adeel too who by the way is back on the small screen after a long time , his character and Sunheri are romantically involved but with tragedy occurring their love story we feel will be left incomplete .
But what is the actually story ? Well that only time will tell but we are looking forward to finding out more about Mawra and Adeels character soon and what made them say yes to this particular project .
With no on air date revealed as yet , we cant wait to watch Daasi soon and hope it wins the audiences love immensely .