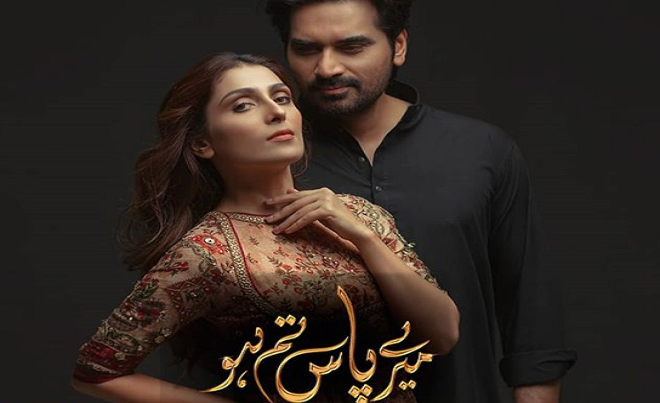 This episode starts with Mehwish at her home when her neighbour knocks on the door and gives her food also compliments her and calls her the prettiest girl in the building. She takes the food and doesnt respond to that.
Her simple husband, Danish finally goes to the jewellery store and gets her the necklace she had been wanting, meanwhile, Anoushe calls Mehwish and takes her out for shopping with her., Mehwish sees that anoushe had been buying the most expensive things in the store, without a care in the world.
Mehwish finally asks Anoushe for a loan of 80,000 to buy that necklace she had been eyeing for a few days. Anoushe is a little hesitant so she asks her husband before lending her the loan. To that, her husband says yes and Mehwish ends up buying the necklace.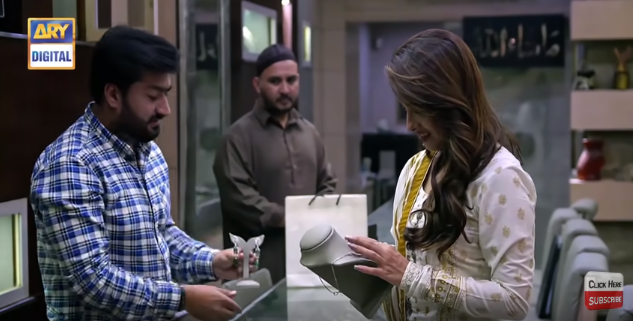 Her Husband, Danish is already waiting for her to get home so he could surprise her with the necklace but little does he know, she has already taken a loan and bought the necklace. Mehwish and Anoushe go for food later where they bump into Anoushe's brother's boss Shehwar (Adnan Siddiqui) , he is a rich and good looking business man who instantly falls in love with Mehwish but Anoushe tells him she's married. Anoushe tells Mehwish how he's a broken man because his wife treats him bad and visits him once in a year.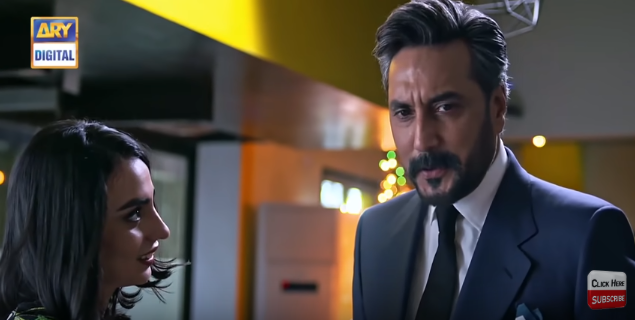 Danish waits and waits, makes his own breakfast and falls asleep waiting for his wife Mehwish. She finally comes home only to rub it in Danish's face that he couldn't buy her the necklace so she loaned the money from her friend Anoushe and bought it herself, this move was very immature coming from Mehwish's end. She feels guilty but then Her Husband doesn't tell her that he had already bought the necklace, he gives her more money on top of that and tells his wife Mehwish to pay it off to her friend.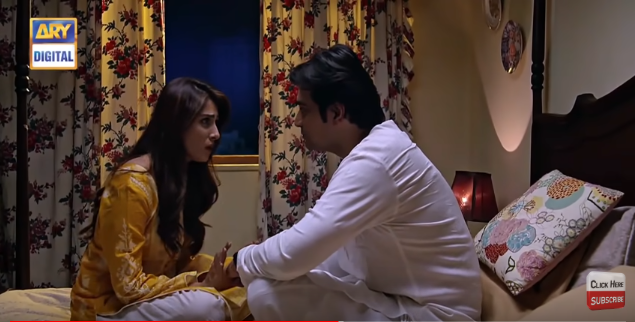 At Anoushe's brothers wedding, Shehwar wants to have a drink, and Danish seems a little insecure and he can also sense Shehwar's likeness towards his wife. Danish is judging shehwar for wanting a drink and Mehwish's friend Anoushe for acting weird and chummy with Shehwar.
Ayeza Khan and Humayun Saeed share great on-screen chemistry because of which even though the script leaves you confused at times, these two are convincing in their respective roles. I absolutely love the child star playing their son's role. in this episode was more impressive than Khalil-ur-Rehman's script. Ayeza Khan gave a solid performance and Adnan Siddiqui's acting was also effortless in this episode.
Watch the full episode here: