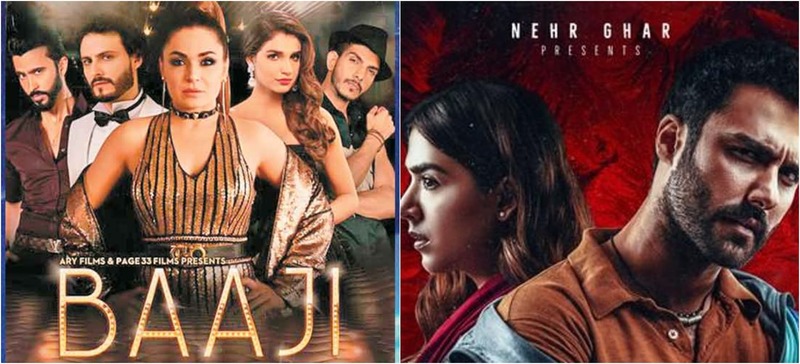 The Festival is going to be held in september and its truely something we take pride in...

Saqib Malik's directorial debut Baaji, which marked Meera Jee's return to the silver screen, released earlier this year in June. The film is still running in cinemas nationwide and has collected over 11 crore, becoming the 4th highest grossing film of 2019 in Pakistan. Being the second successful, non-holiday release, after Teefa In Trouble, the film has definitely set a benchmark for Pakistani cinema.
According to recent reports, Baaji is all set to have a screening at the upcoming 8th annual DC South Asian Film Festival (DCSAFF) 2019 in September. It will be showcased in the afternoon of September 21, as part of the festival that will run from September 20-22, 2019.
"We are very fortunate to have *Baaji shown at the Washington DC South Asian Film Festival on September 21st at noon,*" read a recent post on the film's official Facebook handle, along with details of the festival.
All films will have English subtitles while attendees will have a chance to meet prominent actors and achievers in post-screening discussions, workshops and opening night red carpet gala.
Coming back to Baaji, the film features an all-star cast including Amna Ilyas, Osman Khalid Butt, Ali Kazmi and others besides Meera Jee.
Along with Baaji is the movie Laal Kabootar. Laal Kabootar is a 2019 Pakistani action crime thriller film produced by Hania Cheema and Kamil Cheema and written by Ali Abbas Naqvi. Taha Malik is the music director while Danial Hyatt, son of Rohail Hyatt, provides the background score.
HIP congratulates them and hopes more films do well and are screened at festivals internationally making all of us very proud.