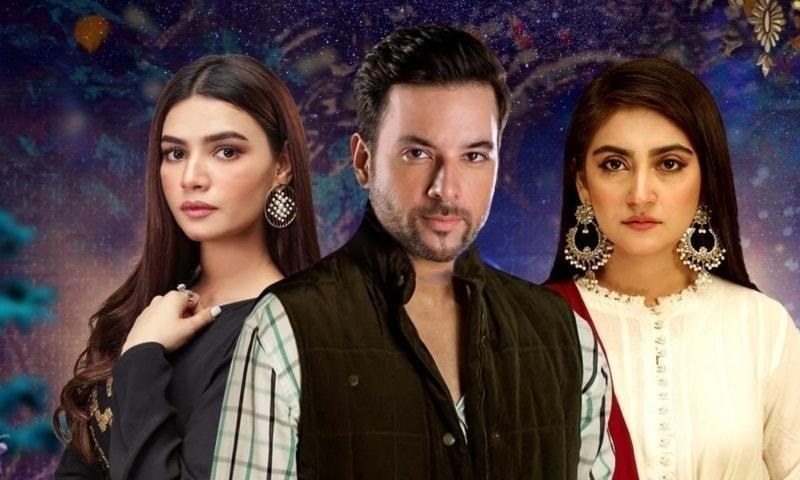 The actor continues to be part of amazing projects where he shines bright in every role he decides to portray...

An emotional roller coaster , Ramz-e-Ishq is a drama which we are enjoying watching at the moment as besides family politics it is also a tale about two cousins who love each other but due to their family feuds their union doesn't happen and Roshni played by Hiba Bukhari ends up being married to the servant of the house called Umar essayed by the versatile Gohar Rasheed .
Written by Misbah Nosheen and directed by Siraj ul Haq , we like the complicated story and also realize that members within our own family at times are the ones who end up ruining us and that indeed is a very sad situation to be in and very common these days too.
So what took place in Ramz-e-Ishqs episode last night ? Well read along to find out in case you missed it .
Read :Ramz-e-Ishq Episode 5 In Review : Hiba Bukhari Makes You Fall In Love With Roshni
Rayan ( Mikaal Zulfiqar) is heart broken about all that took place with Roshni in his absence and now wishes that he should have been strong enough to deal with the situation but with him having had no contact with anyone he had no idea what all was happening with the poor girl so technically we cant really blame him but yes we too had wished that he had stuck around.
Dada jaan ( Abid Ali) is having remorse about what he did but Roshni is no longer interested in him either and that was good to see but with Rayan telling Umar to divorce Roshni we don't understand why she doesn't agree and breaks her tie with Umar and carry on with her life away from everyone instead of being in a relationship which really has no head or toe .
Now one character which intrigues us happens to be Umar as in front of Rayan he is the humble servant / friend and in front of Roshni a decent man but the thoughts which run in his head make us feel that he is not as innocent as he seems .
So what is Umar really like and what will Rayan do to ease Roshnis pain is what we cant wait to see in the next episode which will air on Monday at 8 pm only on Geo TV.
Talking about the acting well last night it was Gohar Rasheed who impressed us too as he portrays complex Umar with ease . Where we love the on screen chemistry between Hiba and Mikaal right there we hope the duo are able to be together in the coming episodes .
A 7th sky production who always make dramas worth watching we have high hopes from Ramz-e-Ishq and hope it doesn't end up being a drag and keeps us glued right till the very end.