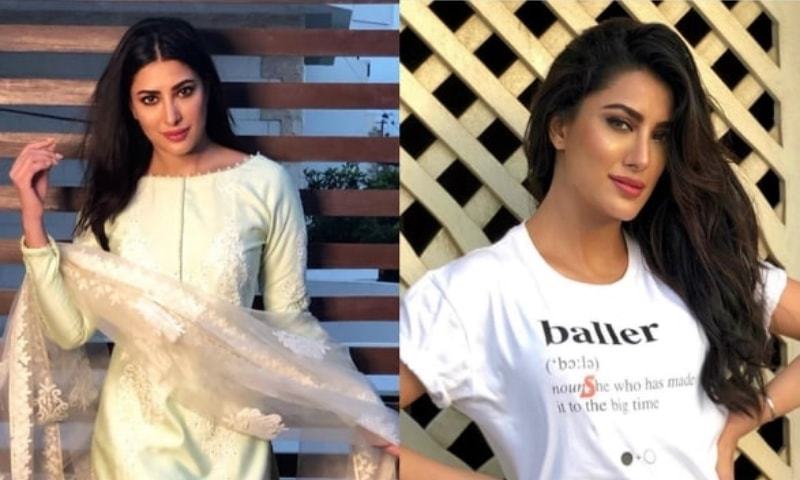 Stars are an inspiration for many and that is why we feel that the status of celebrity should be taken seriously and keeping this in mind, one of the most sought after actress in the past couple of years happens to be Mehwish Hayat who has successfully given back to back hits as far as Pakistani Cinema is concerned. With her amazing performance in Movies like Punjab Nahi Jaongi and Load Wedding to name a few even in television, Mehwish left everyone stunned by playing a strong female character in Dillagi opposite Humayun Saeed. With her latest movie Chhalawa which released last Eid, Hayat also received the Sitar -e-Imtiaz and recently was honoured with the pride of performance award in Norway and will be running a marathon in the UK to raise money to build 5 schools in Sukkur.
Quite an inspiration we for one were thrilled to read her tweet recently where she mentioned how an international magazine called Muslim Vibe had included her amongst top 5 Muslim women in the world who are breaking stereotypes and changing the world as she expressed her joy by saying ,
'To be thought of in the same breath as women I look up to is humbling '.
Read : Mehwish Hayat To Run A Marathon In UK To Help Rebuild 5 Schools In Sukkur
With the list coming out on the Women's Equality Day , besides Mehwish the likes of Manal Rostam and Ilhan Omar are also included .
But why is the world in awe of Mehwish now ? Well its because she is advocating for a positive representation and peace in Pakistan which we are glad to see.
With Mehwish busy winning praise from all over we hope this never dies down and she continues to make us proud forever and ever . .