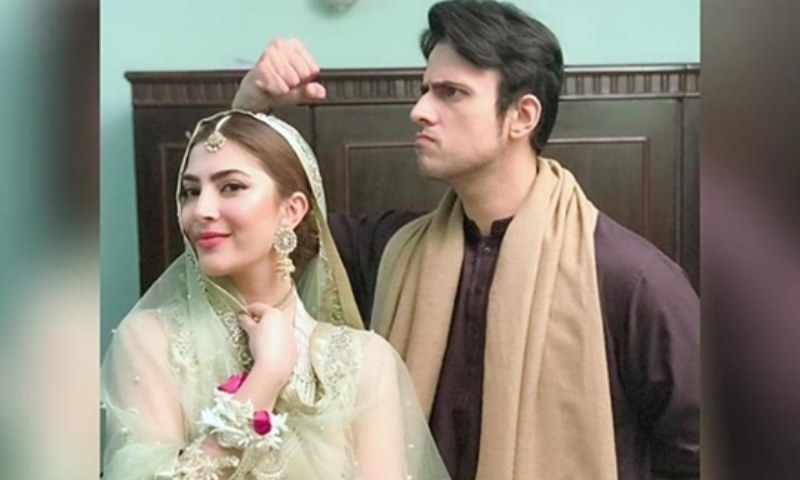 The duo shines bright as Altamash and Izza as they leave fans anticipating their scenes every week...

Anaa is a drama which has been on air for some time and the recent development in the plot suggests that it will be coming to an end soon much to our sadness but the truth is that the drama should be wrapping up soon as pride has indeed made all the characters reach a point where the only road ahead is self destruction .
Written by Sameera Fazal and directed by Shahzad Kashmiri , we love this duo as they share amazing chemistry where they both understand each other well and that is what helps in bringing the vison of the writer to life as besides a gripping tale where we have no clue how will it end for all right there visually it is a stunning drama to watch too and that is what keeps us going back to Anaa every single week .
But what happened in the latest episode ? Well read along to find out in case you missed it .
Read : Anaa Episide 27 In Review : FINALLY Altamash and Izza Confess Their Love For Each Other
Last week , Izza ( Naimal Khawar) and Altamash ( Usman Mukhtar) let each other be known that they were in love so on Sunday we were hoping for their romance to progress further but it seems that Izza needs more time as she doesn't like the way he speaks of Daneen ( Hania Aamir) where as we feel he is absolutely right as she is someone who is self centred because if she wasn't than she would have made a life without Areesh( Shahzad Sheikh) and not come in between him and Aania.
With Ghazanfar ( Shammal Khan) adamant to stop Izza and Altamash from being together right there he also threatens Aania (Areeba Alvi ) that if she doesn't tell her brother to marry Nashwa then her child will be taken away too !
So a lot of threats going around , one thing which we learnt from the episode was that grudges never lets you live in peace and eventually all gets destroyed as seems to be the case with Ghazanfar whose son Areesh has left him and daughter Nashwa is beyond anyone's control but next weeks promo has us on the edge as Izza is going to have a accident along with Areesh and Aania but who will survive is what we cant wait to see this coming week .
Talking about the acting bit well the truth is that the drama belongs to Usman and Naimal as everyone we know literally waits for this duos scenes together and to see how will it finish for them as we have a feeling that Izza might die in the accident leaving Altamash all alone is what we look forward to finding out.
But then again that is our prediction and we hope it doesn't happen but this coming Sundays episode looks like a thrilling one which we wont be missing at any cost for sure .