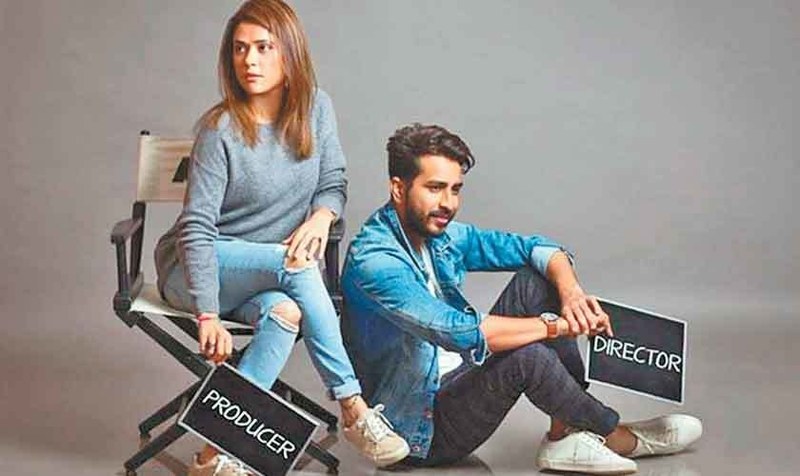 The films are set to release by Eid-ul-Azha and surely is a treat for the viewers...

Filmmaker duo, Nabeel Qureshi and Fizza Ali Meerza, who have acclaimed movies such as Load Wedding and Actor In Law to their credit, recently announced two films for next year. After a brief hiatus for a year, the two will be releasing the films in 2020.
HIP Spoke to Fizza to get the intels on the films, 'We are happy to be releasing two movies in 2020, the point of two movies together is that there is a void in the entertainment Industry, we are trying to fill the void and provide the masses with the movies they will be loving, they have a choice and different genre's to choose'
'Although we are still in the working of locking up the cast, we will be hoping to release the names in the coming day hopefully' she further added.
"We really hope that the audience is going to enjoy the films , we put our heart and soul into it' said Fizza.
The first of the two films is titled 'Quaid-e-Azam Zindabad'. This action-comedy film will revolve around a notorious cop and is expected to be an action thriller consisting of various twists and turns with quick-witted humor. Seeing how this genre is somewhat of a signature for this duo as seen by the success of the Na Maloom Afraad franchise, it is surely exciting to see them return to doing what they do best. Quaid-e-Azam Zindabad is scheduled to release on Eid-ul-Azha, 2020.
"The second film is titled *'Fatman', a thrilling action comedy-drama revolving around an ordinary person who becomes a superhero by accident. With global cinema being dominated by various superhero film franchises, the idea of a desi superhero sounds not only exciting but promising as well. This film also will most probably be releasing by Eid-ul-Azha"* Fizza told HIP.
Well well, it is surely a treating coming from the best duo directors and we wish them best of luck for the films!
What do you think of this? Let us know!