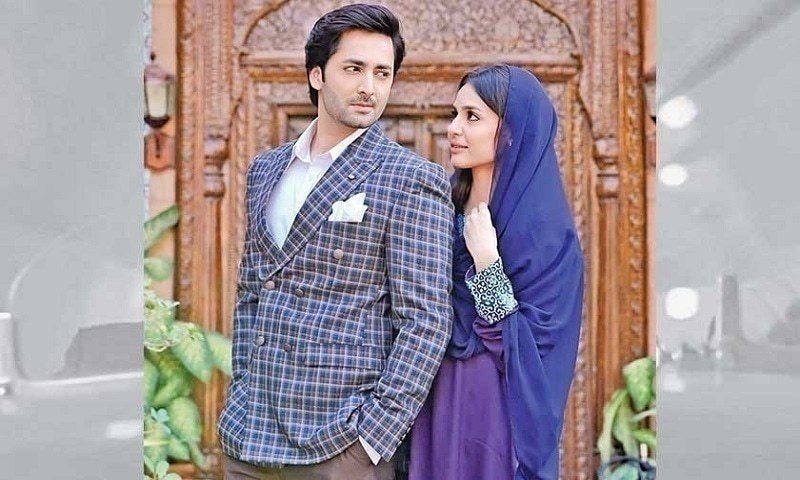 It has been a while since we began watching the Madiha Imam starrer Mera Rab Waris which shows her as a religious ...

It has been a while since we began watching the Madiha Imam starrer Mera Rab Waris which shows her as a religious yet confident girl called Ayesha who always believes in giving people chances no matter how rude they are to them but last night we for one were thrilled to see her answer her mother in law ( Seemi Pasha) who quite frankly thinks is too high and mighty for all .
Written by Jahanzeb Qamar , the reason why this 7th Sky Production is gaining so much love is because the concept is different as where we can see a traditional girl right there we see her modern thinking which is a brilliant message to give to viewers that education and religion do indeed go hand in hand .
So what happened in last night episode ? Well read along to find out in case you missed it .
Read : Mera Rab Waris Episode 30 In Review : Will Ayesha and Harris Part Ways ?
Nimra is told by her brother in law Mazhar that her husband Faizi ( Mirza Zain Baig) is in love with Ayesha and that was the reason why he married her just so he could stay close to the love of his life . Now with Nimra going hysterical one thing which we loved about her was that when her mother in law explains things to her she calms down and understands that Ayesha in fact doesn't even know that Faizi loves her and the romance is actually one sided.
Agreeing to not saying a word to Faizi , Nimra blocks everything which Mazhar told her but back home Ayesha is very upset with the fact that her mother in law insulated Faizi so much when he came to the house and she lets that be known in front of Harris ( Danish Taimoor) who is shocked that she spoke up against his mother and said it quite boldly how she was wrong in treating Faizi the way that she did .
With her mother in law quite taken a back with Ayeshas rudeness towards her , we have a feeling that things will go sour between Harris and her as Mazhar will indeed play a new trick in making sure that everyone believes that Faizi and her are in fact in love .
But will Mazhar succeed in his plan is what we cant wait to find out . Talking about the acting part well all are doing a great job but somehow you feel that Madiha and Zain are the real charmers of the drama as they carry with them that old school where both instead of focusing on their looks are more concerned about how well are they portraying their character .
So with the main twist about to enter soon , don't forget to catch Mera Rab Waris every Thursday night at 8 pm only on Geo TV.