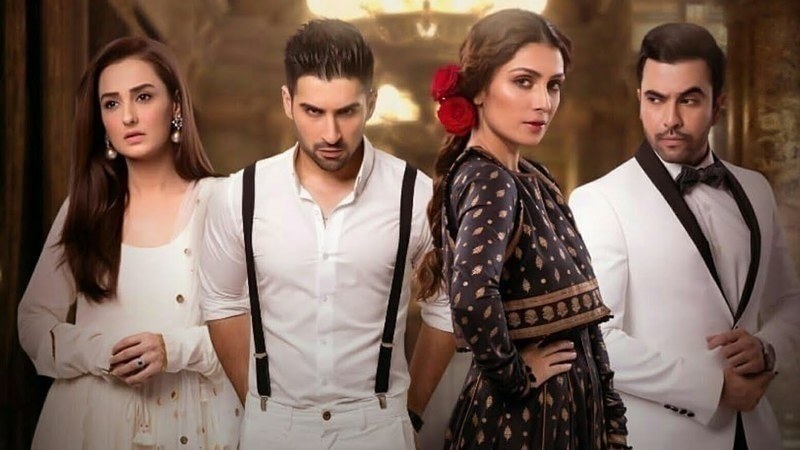 We love how the actress uses her facial expressions to emote her feelings in a scene where dialogues are not needed .

Ever since we heard that Ayeza Khan and Muneeb Butt were pairing up once again after Koi Chand Rakh for Yaariyan we were super excited as despite the age difference the duo look amazing together . With the drama having been on air for few months now , there was a time when we found the plot a bit boring but now with Zoobia ( Ayeza Khan) trying her level best to isolate Sadia ( Momal Sheikh) we have a feeling that she will be caught very soon .
Written by Samina Ejaz , her story is indeed an emotional roller coaster which has its ups and downs but at the same time makes us realize that two sisters can indeed be very different and jealousy can in fact make one want to ruin the other .
So how was last nights episode of Yaariyan ? Well read along to find out in case you missed it .
Read : HIP Reviews Yaariyan Episode 18: Ayeza Khan and Muneeb Butt are the True Stars of the Show
Zoobia is trying her level best to be with Umair ( Muneeb Butt) as much as possible and is seen lying left right and centre to achieve that but with her mother played wonderfully by Shagufta Ejaz becoming aware that something is seriously wrong we hope that she gets caught soon .
Coming towards Sadia , one thing which we don't understand is why she allows Zoobia to manipulate her and this even Umairs mother noticed who tells him to be aware of her .
But will Umair listen to his mothers advice or will he continue to believe Zoobia is what we cant wait to find out soon .
If we talk about last nights episode only then Ayeza stole the show as besides cunning dialogues we loved how she used her facial expressions too to convey what was in her mind .
So is Zoobias time running out and will her family become aware of how she lied about Sadia and Umair is what we hope to find out next Friday night at 8 pm only on Geo TV.