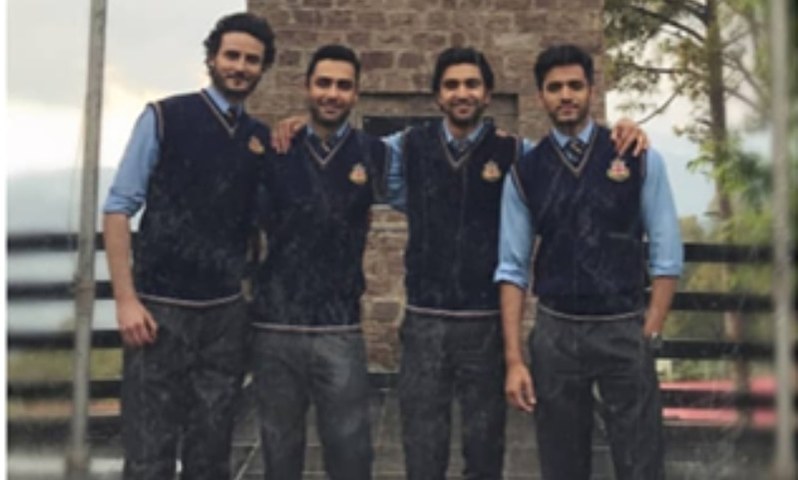 For a long time we had been hearing about rumours that the Alpha Bravo Charlie remake was in the works and will star Osman Khalid Butt and Ahad Raza Mir . Yesterday we finally got the chance to see the teasers of the play which is not the remake of the hit play but in fact based on the same path and that is wonderful to see as where we love emotional dramas right there we need to educate the present generation on how important it is to love ones country and its military .
Written by Mustafa Afridi , the teasers reveal that bunch of four boys namely Osman , Ahad and Ahmed Ali Akbar along with Wahaj Ali are enrolled in a military academy where they are a bunch of non serious people but seeing them together in the beautiful northern areas and the college which we believe is Lawrencepur makes us want to see the teaser again and again as it captures the essence so beautifully .
Directed by Saife Hassan , it is a tale of four friends about their journey of hardships and hustle which will also star Alizeh Shah and Zara Noor Abbas .
Looking at the second teaser we discovered that Ahad is paired opposite Alizeh and both in fact look quite good together as she just like him is a talented young actor who is currently winning hearts as Mashal in Kun Faya Kun .
With the story promising to be good we also love the four male actors who are blending very well with each other as can also be seen in a small video made by Wahaj,
Hoping for the drama , Ehd-e-Wafa to air soon we cant wait to watch Osman , Ahad , Wahaj and Ahmed rock our small Screen Soon !