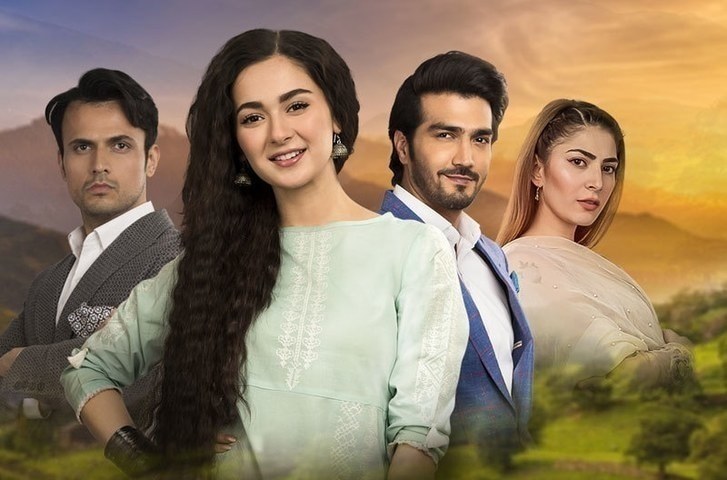 Emotional and fast paced , last night the drama kept us glued to our seats.

Every Sunday night we make it a point to leave everything aside and sit in front of the TV to watch the latest episode of Anaa, The story is coming to an end soon.
Just lastnight, the plot took a major turn and we saw Areesh (Shehzad Sheikh) gets shot and goes into ICU.
Written by Sameera Fazal , her story is an intriguing one where it deals with how pride can eventually end up destroying everything , something which the high and mighty Ghazanfar played wonderfully by Shammal Khan is realizing after he gets the news that his mother has passed away and he never even got the chance to apologize to her for the way he treated her .
A very realistic drama which deals with emotions beautifully , Anaa having not started on a good note has become one of the most loved dramas of recent time and the credit not only goes to Sameera but also goes to director Shahzad Kashmiri who chose such talented actors to be a part of the project .
Read : Anaa Episode 28 In Review : Usman Mukhtar and Naimal Khawar Are Indeed The Stars Of The Show
So how was last night's episode? Well we liked it as it was fast paced and well edited where it showed that a jealous sister namely Nashwa can go to any length to gain wealth which is actually hers as Areesh told his father that he can make her the owner since he was not interested but this fact she did not know and hires killers to do the job and get Areesh out of the way .
With him now in critical condition , Ghazanfar is realizing that his family is falling apart . Now on the other hand Izza ( Naimal Khawar) we feel is too quick to form decisions when it comes to Altamash ( Usman Mukhtar) and does not trust him one bit which was a bit sad to see hence with him now giving Izza the cold shoulder the truth is that she deserves it .
But will they ever be together is what we cant help wondering and hope it does happen as they make a gorgeous pair but with Daneen ( Hania Aamir) and Altamash now on good terms lets see how Anaa will end for all .
Talking about the acting part , last night belonged to the men honestly as Shahzad Sheikh , Shammal Khan and Usman Mukhtar gave stellar performances and kept us glued right till the end .
So hoping for a happy ending for all we cant wait to catch Anaa this Sunday night at 8 pm only on Hum TV.