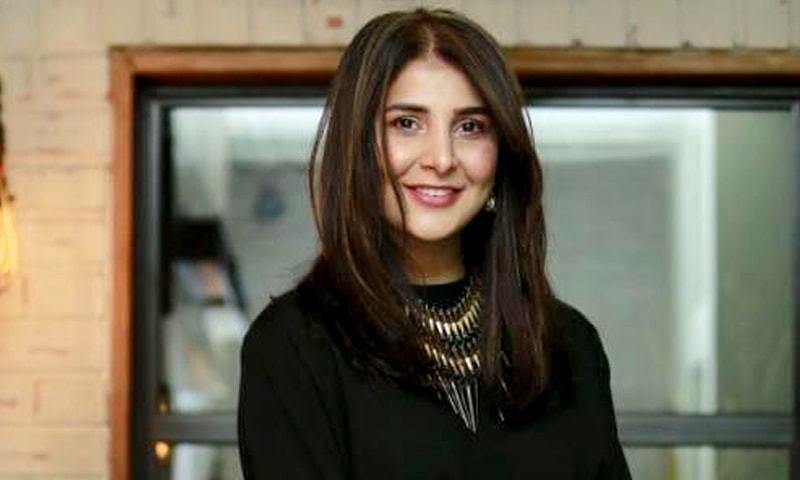 Areeba gives insights about her modeling career,her upcoming crime investigation television series Janbaaz and much more

Having walked the ramp for big names in the fashion business, featuring in various local and international TV commercials,
Areeba Habib broke into the modeling scene in 2014, after being discovered by Frieha Altaf and Tapu Javeri. Within a short span off time she seems to have wowed designers and fans with her striking features. The supermodel soon ventured into acting with a lead role in 'Koi Chand Rakh'. The drama serial not only proved to be a smash hit but also gave the industry one of its petite and beautiful heroines.
In this exclusive interview to HIP, Areeba gives insights about her modeling career, her acting experience, her upcoming crime investigation television series Janbaaz and much more…
HIP: When you first came in the industry, it made us felt; here is a girl with a fresh new breeze, devoid of hypocrisy and pretense in an industry, which is full of it. You have the courage and modernity to speak. Did showbiz happen to you by default or design?
Areeba Habib (AH): Showbiz happened to me by default; I never even imagined that I would get into it. But I am glad it happened, I earned a name for myself and that's something I will always be grateful for.
HIP: How did you become a model?
(AH): I was attending a family Hi-tea at a hotel when Frieha Altaf and Tapu Javeri first spotted me and wanted me to audition as a model. I was auditioned, and that was it, I got selected and joined the modeling circuit
HIP: What was your first big break in the industry?
(AH): My first big break was 'Deepak Perwani's Lawn Campaign' that gave me a significant career boost.
HIP: What's one of the most interesting shoots that you've done?
(AH): I really don't know how to answer this one. I enjoy doing my work and put in my best effort in whatever I do. There are many shoots that are my favorites; it's difficult to choose any one.
HIP: Who's your favorite photographer you've done a shoot with and why?
(AH): I simply love Shahbaz Shazi work. He is among those photographers who has the edge of making me look beautiful no matter what.
HIP: Do you have a favorite designer? Who inspires your personal style?
(AH): Ali Xeeshan, Maheen Khan and Nomi Ansari are few of my favorites from Pakistan. Internationally; Tom Ford is my favorite designer.
HIP: What should one keep in mind when getting dressed for a party?
(AH): My personal favorite has always been black. I always wear a black outfit whenever I go out for a party.
HIP: Was the transition from modeling to acting planned or it just happened suddenly?
(AH): Modeling happened at once; acting was the next thing I wanted to do, so I had planned for it. My debut drama serial 'Koi Chand Rakh' became popular amongst the masses. As of now I am planning to do something as a designer as well.
HIP: Even though you have done a couple of plays, you have worked with quite big stars. Was there anything that you learnt from them?
(AH): I recently worked with veteran actor Qavi Khan in Janbaaz and learnt so much. The brilliant actor gave me one of the most important lessons for a longer run in an actor's capacity i.e. to be patient.
HIP: You played the lead role in Qadam Qadam Ishq. How was the feedback and response as an actress?
(AH): I have portrayed lead roles in all my projects; the feedback has been amazing. It's great to see that the actors within the industry are warm and welcoming. My costars; be it Imran Abbas, Azfar Rehman or Danish Taimoor; the experience has been overwhelming.
HIP: Tell us about Janbaaz (a sequel to PTV classic Andhera Ujala). What is your character in the project? How did the makers approach you?
(AH): The makers of the project approached me offering the lead role. I took some time and read the script for about a couple of months. I was very intrigued by the story and was thinking how can a woman fit into this space that can be aptly described as men's world. The name of my character is Dr. Tania. The strong story, cast and my character made me say yes to it. It will air from mid-September from PTV and a leading private channel.
HIP: What made you start your YouTube channel? How do you strike a balance between modeling, acting and building your subscriber base for the channel?
(AH): I wasn't thinking about subscribers when I started my YouTube channel. I just wanted to showcase the aspect of an actor/model life; that we are normal human beings. We work, have families waiting for us when we reach home. The platform gives me the chance to connect with my fans more organically.
HIP: Actors in earlier times had prominent 'star value' as the access to them wasn't easy. We saw them on TV or big screens. With the luxury of social media actors are more accessible. What's your take on this?
(AH): I think it's a good opportunity for our fans to connect and communicate with us. They get to know more about our day to day life, behind the scenes, fitness, fashion, travel and from our personal & professional life.
HIP: Are you open to do a web series or a feature film?
(AH): Yes! Of course, I'm open to all kinds of mediums; it urges you to step outside your comfort zone and do something you have never experienced before.
HIP: Tell us about your future endeavors?
(AH): I am looking forward to do more drama serials, more acting and more projects. I am also working on launching my brand too. Fingers crossed.