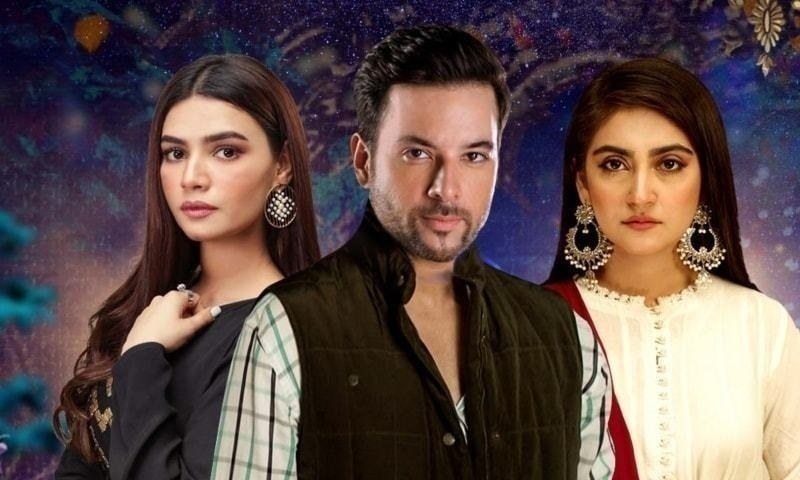 Mikaal Zulfiqar and Hiba Bukhari are a fresh on-screen pair who complement each other every single week.

Emotional dramas are something which from time to time we enjoy watching and ever since Ramz-e-Ishq began we made it a point to watch every single episode as it is a complicated love triangle filled with jealousy and revenge.
Written by Misbah Nosheen with direction from Siraj ul Haq and production by 7th Sky Entertainment , the drama is moving at a fast pace as it shows Rayan played by Mikaal Zulfiqar working hard to figure out who could be behind the idea of getting Roshni ( Hiba Bukhari) married to the servant of the house Umar ( Gohar Rasheed) as he can clearly see on his grandfather's face that he is no longer content with what he did to his own granddaughter .
Read : Ramz-e-Ishq Episode 7 In Review: Mikaal Zulfiqar Plays Shattered Rayan With Perfection
Now where we also don't understand how could anyone do this to their own flesh and blood right there the drama opens up our eyes to the fact that money and revenge can literally bring the evil out of anyone and here we have seen Rayan's phuppo ( Nida Mumtaz) going to any length to ensure that Roshni is never happy .
So how was last night's episode? Well it was a good one as Rayan is trying his best to be there for Roshni as he feels guilty that when she needed him the most he was away trying to mend his broken heart but with him now back he wants to know what politics is being played in the house as he can sense that something is not right .
Roshni, on the other hand, tries to stay away from Rayan but he is not having it and sends Umar away for a while so he can focus on her but due to all the stress she faints and has to be rushed to the hospital but is it stress-related or something else is wrong with her is what we cant wait to find out next Monday night .
Coming towards the acting bit, we feel that all are doing a great job but it is Mikaal and Hibs on-screen chemistry which makes you want to see them together by the time the drama ends. Nida Mumtaz is a fine actress who has always played a positive character so to see her In a negative one is nothing but short of a delight and must we say she is essaying this role perfectly.
With Rania played by Kiran Haq determined to win Rayan over we look forward to watching Ramz-e-Ishq in the coming weeks as the story is an emotional roller coaster with some very strong actors on board and not to forget a director who leaves you in awe of his work every time.